What top speed makes a car properly fast these days? While 150mph was the preserve of the very swiftest of sports cars when I was growing up, most of today's hotter hatchbacks will now hit that figure. So 170mph? In 2016, that's Porsche Boxster territory.
What about the double-tonne? Two hundred miles an hour still seems like a crazy figure to me, one that is only really achievable in a handful of places within the UK by a tiny number of cars.
Thankfully, Porsche has a couple of things that make hitting that figure a lot easier. One of those is the 911 Turbo S and the other is a place called Nardo. Does the name ring a bell? Think Jaguar XJ220, RUF Yellowbird and chasing absolute top speed.
If you don't yet hear any jingling, Nardo is a test facility located in the heel of Italy (geography was never my strong point) that has various track layouts to allow manufacturers to thoroughly thrash their cars before a buying customer ever sees their prospective purchase in the metal.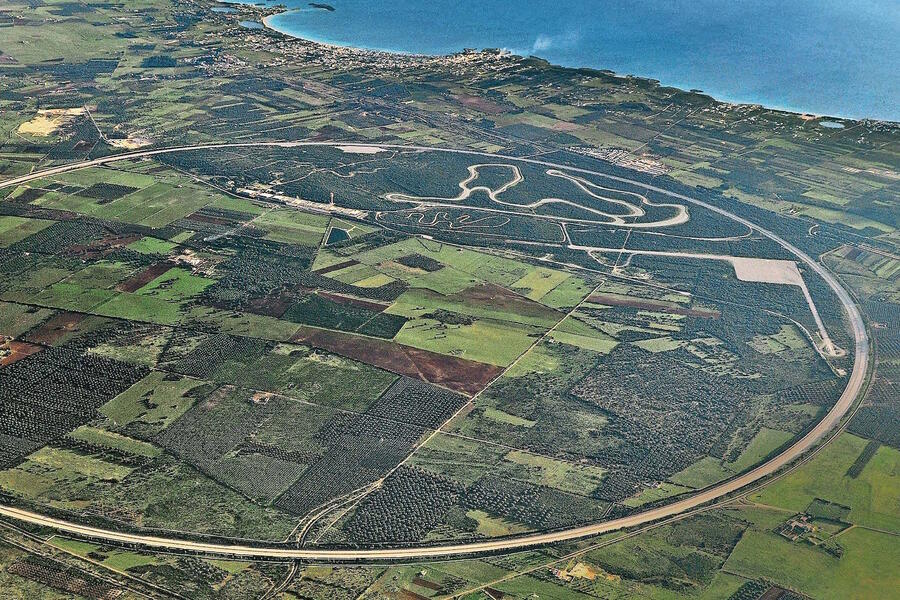 Originally opened by Fiat in 1975, it was purchased by Porsche in 2012. There's an FIA-approved handling circuit, skidpans, vicious bumps and plenty of other fun stuff. The big draw, however, is a 7.8-mile banked bowl that has been the venue for the breaking of all manner of speed and endurance records over its 41-year history.
For me, it's a personal record I'm hoping to shatter: the fastest speed I've travelled in a car. Although I won't be driving (probably for the best), I'll be in the expert hands of Michael, a Porsche driving trainer. As we head calmly towards the entrance to the track, I wonder if the yellow 911 Turbo S will manage to get near its claimed 205mph top speed.