Mini Clubman
Mini's rebirth was obviously pure marketing genius, and no one cared too much that the new hatchback was tight in the back and couldn't take the contents of a retail park. Neither could its Mini Clubman sibling, but at least it tried.
As with all Minis, you have to check the specification of any prospective purchase: they vary considerably, chiefly because there were a lot of options. The One had the usuals: electric windows/mirrors and central locking. The Cooper S had alloy wheels, and although many people ordered air-con, it didn't become standard until 2009. The 1.6-litre diesel engine is the same one you find in Citroëns and Peugeots, so there was a bit of burnt-out smoky turbos due to carbon build-up early on.
The 2.0-litre diesel is thumpingly responsive. The timing chain can rattle at you and sometimes a new tensioner is a fix if the service history is a bit sparse. The One offered a 1.4-litre engine or a 1.6-litre like the other petrols – including the ultra-rare John Cooper Works, which is surely a future collectible. The clutch might be on its way out in a hard-used car; the stop-start plays up; and it might need an ECU reset. Trim and dashboard rattles are also an issue.
Most buyers will want the 1.6 Cooper S over a tepid One, but it depends on the price, condition and insurance.
Ones we found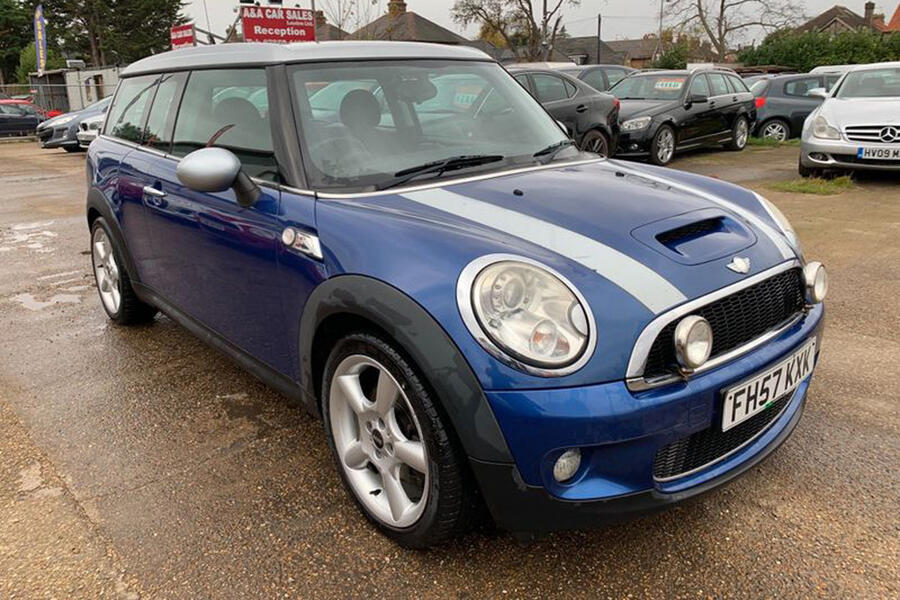 2007 Mini Clubman 1.6 Cooper S 74,000 miles, £4695: A tidy example with a comprehensive specification and service history and a year's MOT. Its petrol engine should exceed 40mpg. High insurance group and £170 VED are the only downsides.