Finally I've found a film car chase that doesn't annoy me, and in the most unlikely of places. Movie car chases have, in recent times, given me a problem. You'll know why: somebody will be driving flat out when a close-up shows them shifting down a gear, or slamming their foot hard on the throttle, as if they wouldn't already be doing it.
This almost-but-not-quite-happens in Fast & Furious: Hobbs and Shaw, but it doesn't seem to matter. F&F: H&B has car chases in but isn't even pretending to be a car film, which I think is the important thing.
Despite having Fast & Furious in the title, it's a pure brain-out action flick with ludicrous punching, kicking and explosions, and instead of a drag race where two cars take turns to nudge ahead of each other like never happens in real life. So it features a pick-up truck turned into a flamethrower, and a tow truck drifting. While attached to a helicopter. Which is airborne.
Ridiculous stuff, but it's very well done, and clearly lots of it was actually created in genuine live action stunts with real drivers, flames and a helicopter. Fair play.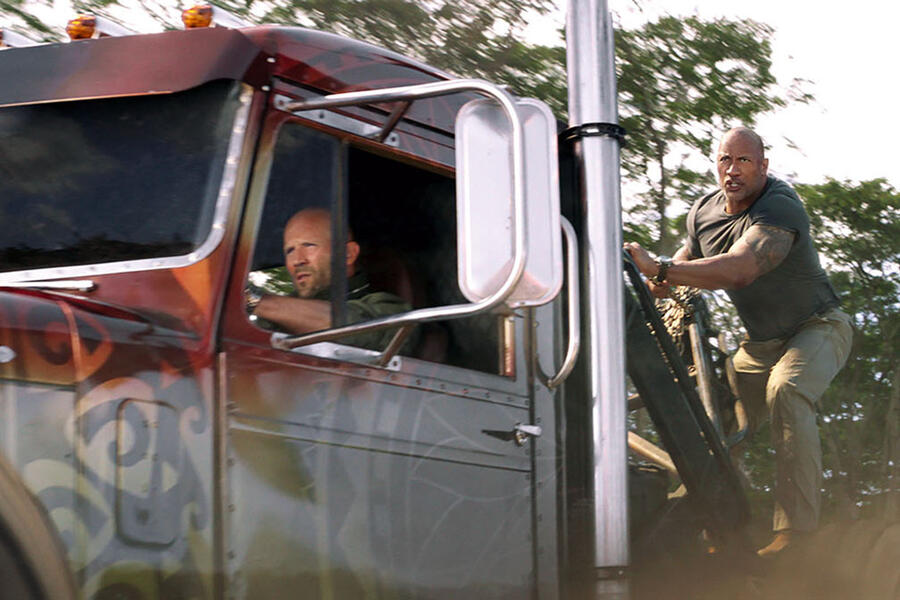 ■ Movie makers aren't alone in trying to make cars look dramatic on camera. We're at it too, and thankfully, I think cars are more receptive to being driven dramatically – which means in pictorial or video standards, with their tyres on fire – than ever. Cars have more power and torque than ever, modern steering is light and quick, and today's high body rigidity lets cars respond to inputs brilliantly quickly.
The only downside is that some modern performance cars get through tyres at an alarming rate. Up to about a decade ago, we used to plan the first day of our annual Britain's Best Driver's Car feature as a day for judges to assess cars, because tyres would be new at the start of it all, and a car's steering would be sharper because we hadn't scrubbed any of the tyre shoulder. But that was about the only thing we worried about when it came to tyres.