The Formula 1 season is upon us. I tend to watch more out of professional curiosity than for personal pleasure these days.
Last week, F1 bosses acknowledged that the season-opener in Australia was perhaps not as exciting as it could have been. A statistic I saw online suggested that the past two Melbourne grands prix have elicited not much more than half a dozen overtakes between them. Perhaps the Albert Park street circuit, some have suggested, ought to be modified to allow easier overtaking.
F1 2018: Vettel holds off Bottas for Bahrain win
It definitely shouldn't be. During the first GP weekend of 2018 the circuit also hosted no fewer than four rounds of the Australian Supercars series. Sorry if this is my pet subject, but watching antipodean touring cars online is the best £30 I spend each year. And in the final race in Melbourne, a 15-lap sprint, one driver – Shane van Gisbergen, who had a poor qualifying session and started 26th on the grid – managed to pass 13 cars in about 10 laps. Yet the rest of the action was sufficiently exciting that there was barely a chance to see his overtakes. So it's probably not the fault of the circuit, after all.
I get that closed-wheel saloons are easier to race in close proximity to each other than open-wheelers, where contact is more dangerous, and that Australian Supercars is, like BTCC, a series whose regulations have been designed with spectators rather than engineers in mind. The regulations are so tight that grids are routinely separated by less than a second. But if you went around optimising tracks for F1 overtaking, I rather fear you'd make them like airport taxiways, to the detriment of other series when they race on those circuits. It's F1 cars, not circuits, that need fixing.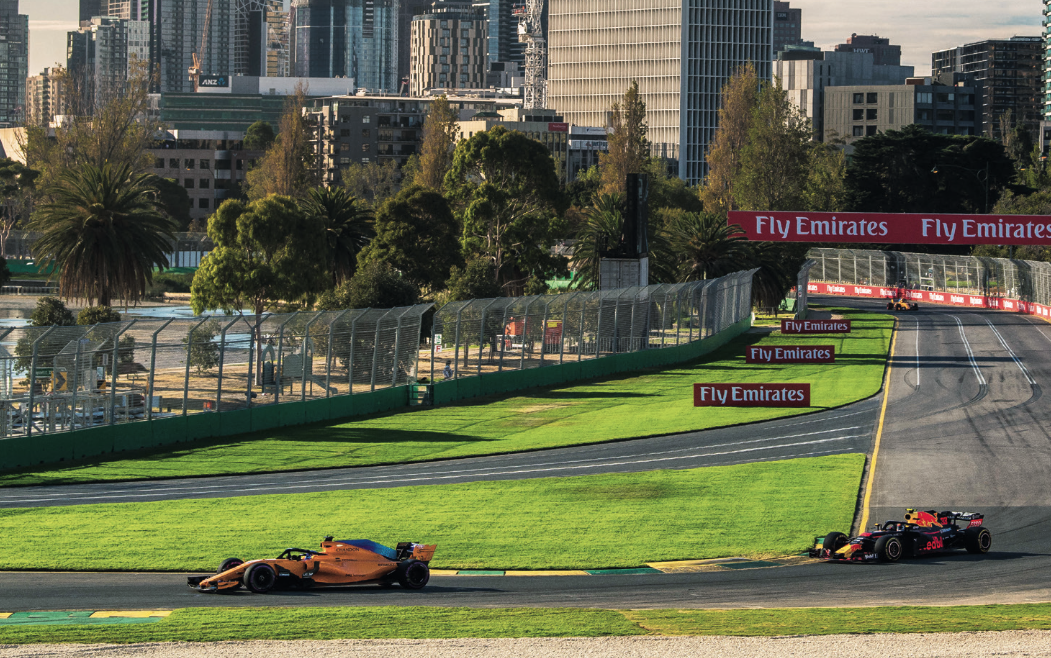 F1 2018 new cars picture special
The following Bahrain GP fared little better. To be fair, I think F1 acknowledges it has an issue – Ross Brawn has said as much – but warns against knee-jerk reactions. That's laudable too, but the obvious knee-jerk thing that springs to my mind is to increase mechanical grip and decrease aerodynamic grip, so that F1 stays fast but cars can follow each other in close proximity without such a massive performance drop-off. And haven't we been saying this for, well, basically forever?
On an unrelated but not-entirely-unrelated-if-you-squint-a-bit note, I've been on a road trip with photographer Luc Lacey. We wanted to shoot in a place so spectacular that it makes your legs wobbly, at sunset, but access to it was denied after 5pm. We went back there in mid-morning sunshine instead. It was still spectacular to my eyes, but to Lacey, who has the kind of eye to notice what he was missing, it was as frustrating as not having been there at all.