Ford Escort RS, Fiat 131 Abarth, Lancia Stratos: these are the manufacturers that come to mind when I think about 1970s rallying.
Sadly for buyers - if not for owners - increasing values of these cars push them out of the reach of the majority of car enthusiasts. To put it simply, you're looking at the kind of money that could net you a brand new Porsche 911.
So what if you want a genuine rally homologation special from the decade of disco, but your budget is more Peugeot than Porsche? In this instance, I'd be very tempted to suggest a Vauxhall, more specifically a Chevette HS.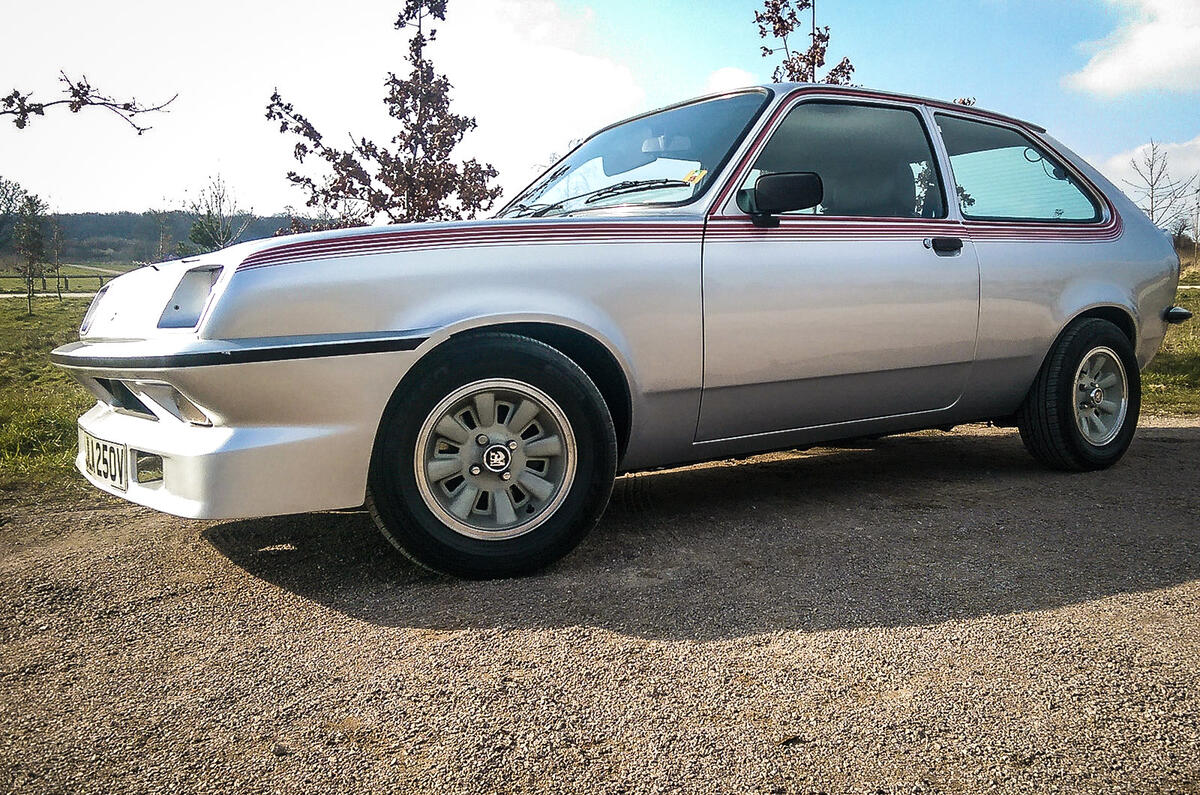 I'm sure some of you who remember them first time round may have an eyebrow raised at this point. The basic Chevette could be the very definition of humdrum, with its staid styling and sluggish 1.3-litre engine [watch it ATJ: that was my first car and mine was good for 90mph - Ed]. It certainly isn't the kind of icon the Escort Mk2 has become.
The HS is no standard Chevette though. We're talking about a car with a dogleg Getrag gearbox, revvy 16-valve 2.3-litre four pot and an interior the Bay City Rollers would most definitely have approved of. The best bit? You can pick one up for around the same price as a modern hot hatch: about £20-£30,000.
Handily, Vauxhall has an example on their heritage fleet. Even better, it often wheels the collection out at events. After a day spent testing the new Astra ST, it seemed rude not to slip behind the deeply dished wheel of the Chevette HS to find out what a 1970s hot hatchback is like.