I have a tale to tell of some supercars. It's a curious time of year to be thinking a lot about mid-engined 200mph motors, but here we are.
Just a few days before Christmas, my email notification pinged to say that the Noble M500 prototype would be available if I would like to go and have a nose around it and a chat to its creators. Absolutely I would, I replied, so off I toddled to Noble's factory in Leicester the very next day.
I use the term 'factory' cautiously here. 'Factory' implies big levels of industrialisation, machinery and large numbers of products for sale. Noble's base is today a development centre, perhaps an artisan workshop, but nothing rolls down a line towards the door. Since beginning development of the M500, Noble hasn't been selling its existing M600 supercar – not that it shifted many of those when it did.
That, I think, is a great shame. The M600 was wildly outlandish when it first arrived, with 650 heavily boosted horsepower and barely any driver aids.
Over the intervening years, its rivals have begun to both outpower it but also move way, way ahead of it on technology, and I'm not sure that it has all been to their benefit.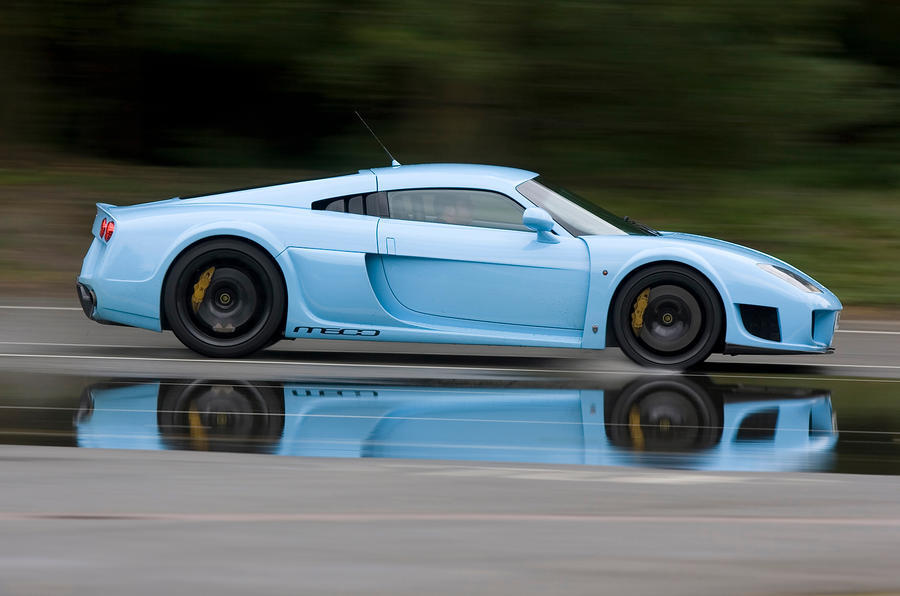 The M600 had a spectacularly good ride, handling and steering balance, and perhaps that's enough. If the impossible amount of furore around Gordon Murray Automotive's new T50 supercar and T33 super-GT is anything to go by, with a naturally aspirated V12 and what they intend to be a great balance that doesn't have to be augmented by electronics to make it drivable, basic is back, baby.