It's looking likely that Brexit will go down to the wire and BMW is one of a number of UK-based car makers that has brought forward its summer shutdown to the end of March in case the UK leaves the EU without a formal deal.
However, Autocar has heard two separately sourced suggestions that this move at Plant Oxford could be part of the preparation for a significant reshuffle of its output over the next few years.
The first hint was that BMW's number-crunchers – enabled by the data generated from the company's many thousands of PCP-financed Mini sales – are expecting a noticeable downturn in UK demand for the entry-level Mini hatchbacks, possibly as early as this summer.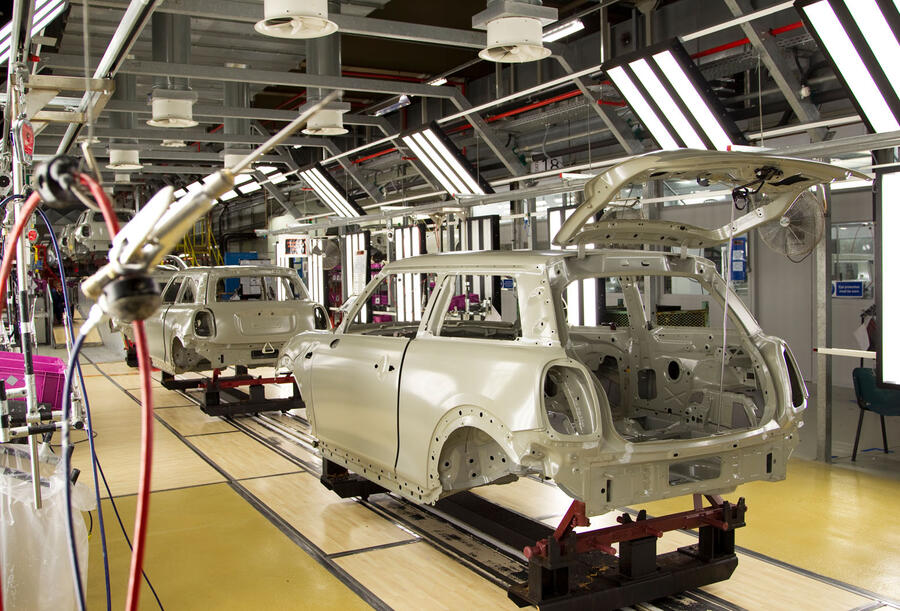 The second hint is that BMW may consider building the new 1 Series hatchback at its UK plant. The new entry-level BMW will be based on the front-wheel-drive FAAR platform – a further-developed version of that which currently underpins the Mini – so could theoretically also be manufactured at Plant Oxford.
The 1 Series has always sold relatively well in the UK, occasionally appearing in the top 10 best-sellers chart. Building the car in the UK would be made easier because engines could be sourced from BMW's Hams Hall factory near Birmingham and exterior body panels from Swindon. UK production could also boost domestic sales of the new 1 Series.
Interestingly, BMW's pressing operation at Swindon applied for outline planning permission for a new industrial building in August last year. Although BMW's application insisted that it was not necessarily going to invest in Swindon, the proposal is for a substantial 12,880-square-metre building. It currently employs nearly 900 people to produce the exterior panels for the Mini.