Over the past 15 years, there has been a culling of what used to be called near-premium car brands. Those that used to command a premium position but had faded over the years, with sub-scale sales and non-premium residual values.
Rover went in 2005, Saab went in 2010 and Jaguar is about to be shrunk down to a bespoke super-upmarket EV brand. But the other two brands in that unhappy group, Alfa Romeo and Lancia (currently just a single-model, single-market company), haven't just survived but have now been given a new lease of life.
That's all thanks to them becoming part of the Stellantis empire. Alfa Romeo has a solid five-year launch plan in place to make another concerted effort to re-establish itself.
It's a stoke of luck when the marque sold just 56,000 cars in the fractious year of 2021. Even so, company boss Jean-Philippe Imparato has assured Autocar that "the profit and loss [account] was in the black".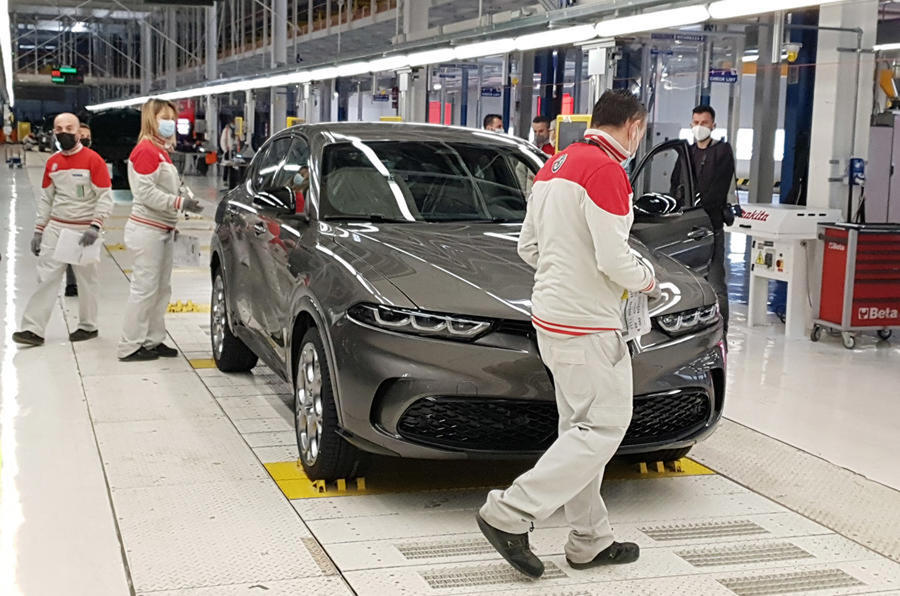 Of course, the industry's move to building EVs plays in Alfa Romeo's favour. There's no doubt that shared EV platforms greatly reduce a maker's ability to engineer in driving distinction, which is where iconic design becomes so useful.
Being able to drape a corporate EV platform in classic styling is a distinct advantage. That's why Ford has reinvented the Mustang as an electric car and models such as the Renault 5 are being reborn as EVs. Indeed, Stellantis is also set to revive the Opel Manta and Lancia Delta names for new EVs.