Like most people with the car bug, I was bitten early. My mum maintains that my first intelligible sound was 'brmmm' and that my most prized possession was a Matchbox MKI VW Golf. A five-door in metallic green. With a roof rack. I've still got it somewhere.
But I think the obsession stretches back even further, to my first trip home from the hospital in my dad's 1976 VW Beetle 1303S. My carrycot was the perfect size for the recessed parcel shelf behind the back seat - a sort of Seventies ISOFIX - so I was placed there, soothed all the way home by the noise, vibration and heat of that air-cooled flat-four. The die was cast.
In fact it wasn't just my dad's car that kick-started this, it was the man himself. He's always been fascinated by anything mechanical - cars in particular - and, well, that rubbed off. That Beetle was one of many air-cooled VWs I grew up with, Disdale senior deciding they were as close as he was ever going to get to that other German rear-engined icon. His last example before a string of more sensible Saabs was a Type 3 Variant, complete with window-rattling SCAT exhaust, twin carbs and dash-top rev-counter. I loved it.
His constant tinkering and improvements, with me in close attendance, only helped to fuel the passion. I mean how could you not get drawn in when the dining room table often became a makeshift workbench? Engine internals to dismantled dashboards - they all made it into the house. All dinners taste better with a touch of Castrol and a sprinkling of swarf. Fact.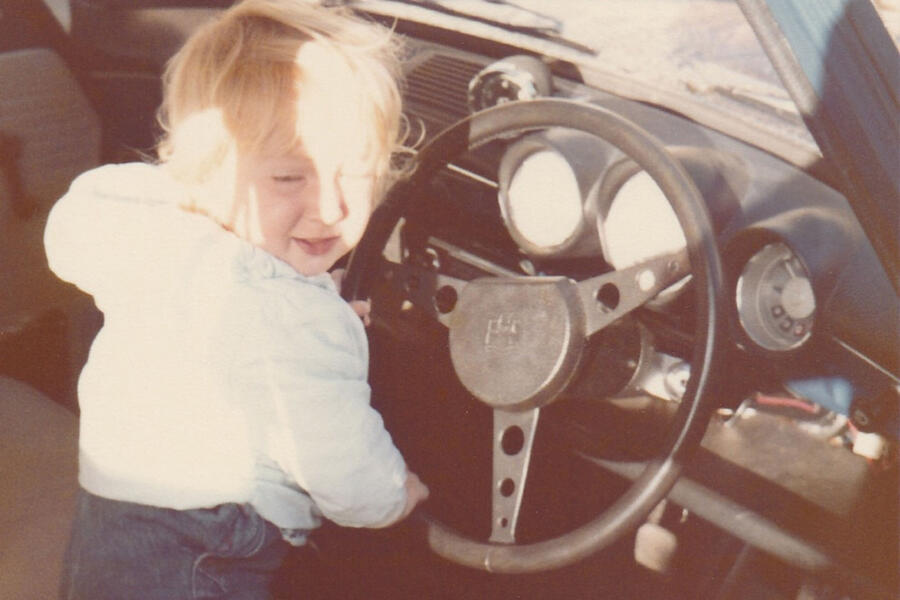 And then there were his car magazines to pore over, which I did. A lot. As a result my later school years were spent studying motoring periodicals rather than periodic tables. I'd devour all I could get my hands on (this one included, although it was & Motor back then), pocket money done and dusted every Wednesday at the newsagents.