If you crash your Lamborghini Aventador, chances are the repair bill won't be cheap.
Not only is much of the bodywork made from carbonfibre, but the monocoque on which the whole car is built is made entirely from the stuff. Damage this and the structural integrity can be compromised, and in a 217mph supercar, this is bad.
But it turns out there are enough wealthy Aventador owners out there who occasionally fire their V12 supercar into walls, trees or shop fronts for Lamborghini to offer a special repair service to get these injured cars back on the road in short notice.
The company has six so-called Composite Repair Flying Cases (giant black boxes filled with essential tools for a carbonfibre repair job) located across the globe near key markets, as well as a team of carbonfibre repair specialists based in Italy but primed to fly out to wherever needed. The Middle East and Asia are, apparently, the most frequently visited regions.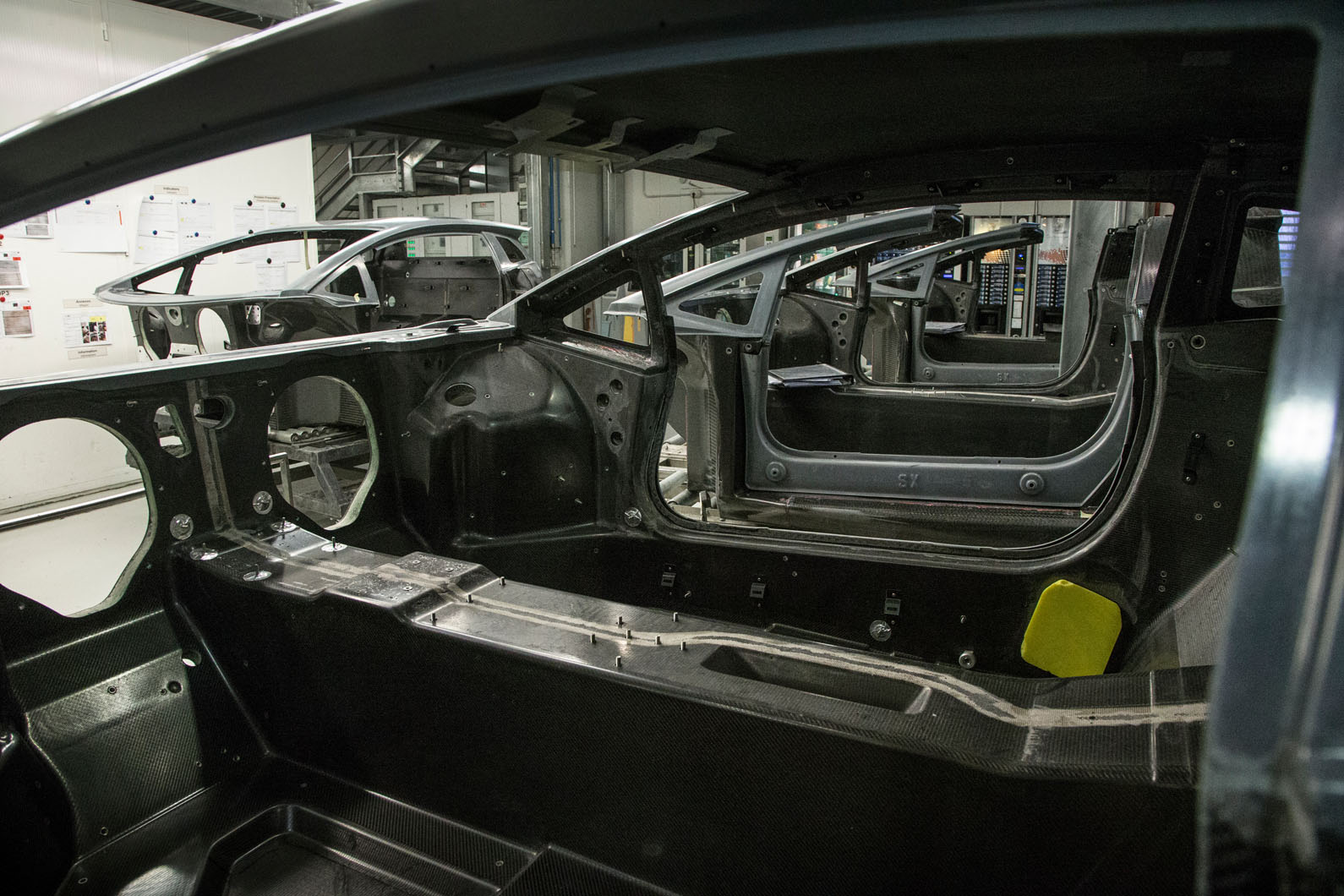 Carbonfibre is notoriously complicated to make, and also rather expensive to produce, so repairing a tub made of the material on location is both difficult and costly. "Try doing it in the Sahara heat," one engineer says. "The work is mentally straining anywhere but especially so in 50 degrees."
To make the process slightly easier, Lamborghini has developed its own ISO approved system to examine damage, design a repair, apply it and then test it, so that it's practical and safe to carry out repairs in Lamborghini centres of far reaching locations with little more than a flying case of tools.
Lamborghini's repair engineers have also been trained by Boeing, which uses a similar process when repairing aerospace carbonfibre parts, and become genuine Flying Doctors – a label given to Boeing's qualified composite material repair specialists. Once at this level, Lamborghini's engineers have been able to fix an Aventador with a damaged tub in as little as 10 days.