The 2017 Lamborghini Aventador S has made its public debut at the Geneva motor show as a more potent and agile flagship that'll arrive in Britain next spring.
Lamborghini Aventador S Roadster launched
Design
With a new, more aggressive front bumper that's been designed to work the air harder, the 2017 car produces 130% more downforce on its nose.
At the back a rear wing that can be moved into three positions increases downforce by up to 50%, while reducing drag by 400% in its slipperiest setting.
Engine and gearbox
The car's 6.5-litre V12 supercar now produces 730bhp, 40bhp more than before, and 509lb ft of torque, and can accelerate from 0-62mph in 2.9sec. Top speed is 217mph.
To achieve these gains Lamborghini has adjusted the naturally aspirated engine's variable valve timing and intake system, while raising maximum engine revs from 8350rpm to 8500rpm.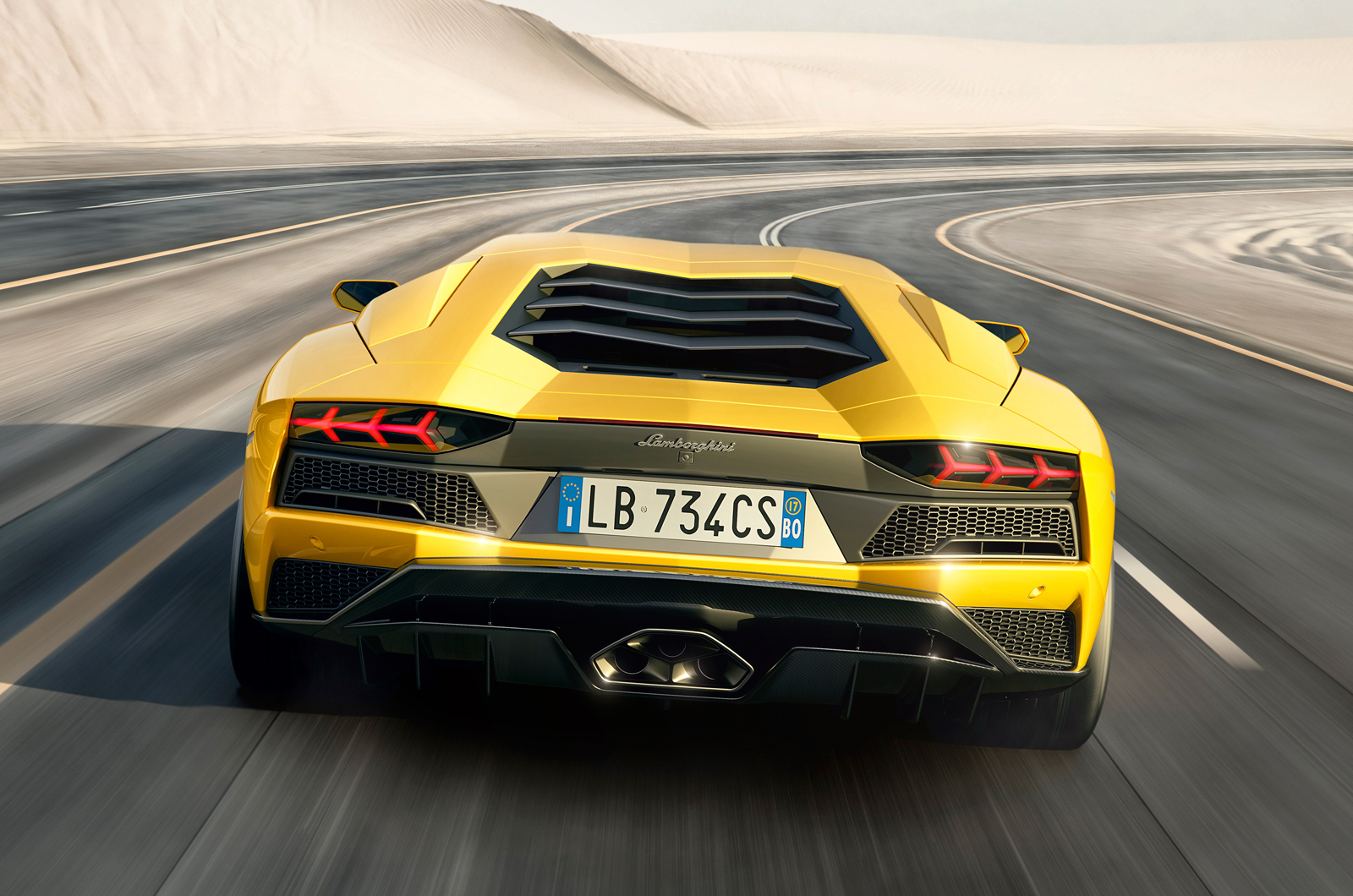 The engine drives all four wheels via Lamborghini's Independent Shifting Rod seven-speed gearbox, and breathes through a new exhaust that's 20% lighter than before.
The car weighs 1575kg – the same as the outgoing model – but improves its power-to-weight ratio to 463bhp/ton, an increase of 25bhp.
Chassis
It's built around the same carbonfibre monocoque as before, but makes use of new four-wheel steering – the first time a series production Lamborghini has used such a system.
The system is said to improve agility and high-speed stability, while also improving low speed manoeuvrability.
Updated pushrod and Magneto-rheological suspension settings offer quicker response rates, and the car's real-time variable damping system and rear springs have been adjusted for the rear-wheel steering.