The emergence of what was previously, and deliciously geekily, called 'the Touring packet' for the Porsche 911 GT3 is one of the best things that Weissach has done for its hero sports car in recent years. We went through the paddle-shift-only controversy with the 991-generation GT3, of course; and then the return of the GT3 manual with the limited-numbers 991-gen R, which looked like a bit of a money-grab to some but, by being utterly sublime to drive, was automatically very difficult indeed to feel truly cynical about.
All was forgiven when the series-production, manual-as-standard 991 GT3 Touring came along, though. And now that it's back, you can have exactly the 911 GT3 you want, to use precisely as it suits you, for no extra money. Who's to argue?
Porsche company execs have previously talked about how much demand there is for a 911 GT3 without a huge rear wing. Well, now that there's just such a car offered as an alternative to a normal GT3 right from the launch phase, we'll see how many people really do prefer the track-car-for-the-road look that the GT3 has always traded on, and how many want something a bit more subtle.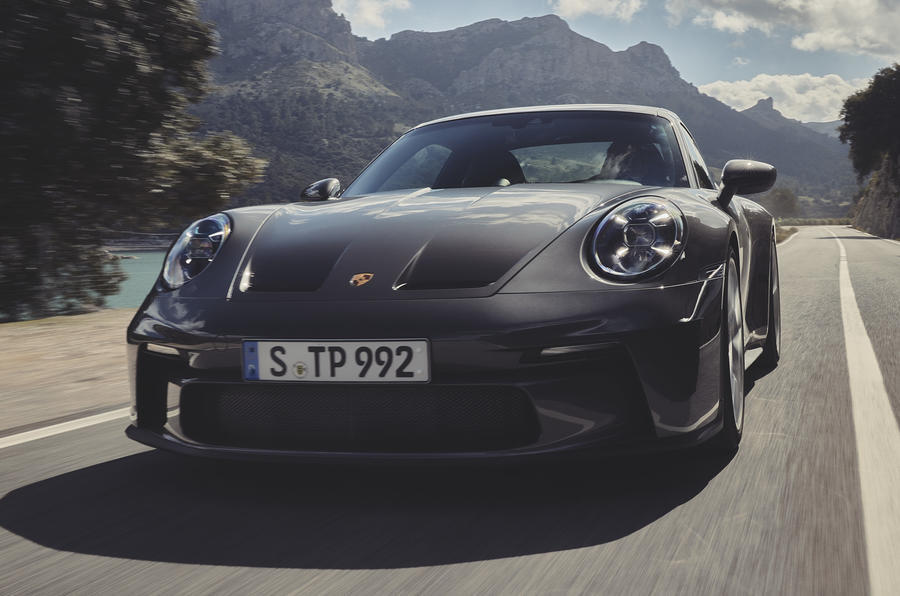 I'm a fan of the swan-neck design of the car's new rear aerofoil, I must say; but it is undoubtedly more aggressive looking, and I can see why you might prefer to avoid it, especially if you foresee only a few opportunities for track driving in your car. To me, though, a GT3 without a rear wing is just missing something really distinguishing. Call me juvenile if you like.