Things you don't see very often: a Formula E electric single-seater fitted with studded tyres, lapping a floodlit temporary ice track on a frozen airfield in Austria – while towing a skier. And yet, somehow, that might not be the oddest thing seen at the GP Ice Race event.
There was also a Porsche Taycan lapping the temporary track in Zell am See at the same time as a historic Porsche 911 rally car which, for reasons unclear, had a surfboard strapped to its roof rack.
You could also watch Hans Stuck performing demonstration runs in the Jagermeister-liveried March-Cosworth 741 he made his Grand Prix debut in at Monaco in 1974, fitted with twin studded tyres on the rear axle to offer a modicum of grip.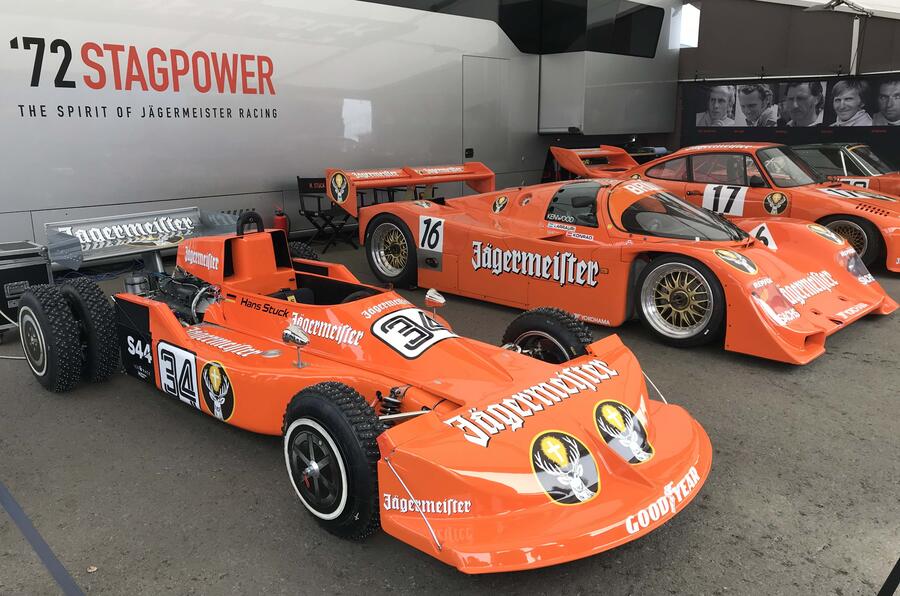 There was also the chance to watch the 2012 Dakar Rally-winning Mini All4 Racing, a car built for competition in arid deserts, in action in the middle of the Austrian Alps. The Mini was in good company, with a number of historic machines with rally raid-provenance competing.
And we haven't even mentioned the classic Saabs, Volvos and Volkswagen Beetles. Or the forward-looking Volkswagen Golf eR1 electric racer. Or the historic Chevrolet Corvette. Or the one-off Bentley Continental GT W12, complete with skis on the roof. Or the motorbike sidecars, competition buggies, ice karts or the NASCAR stock car.