Racing tyres: they're black and round and stick to the ground. And that, by rights, should be all we need to say on the matter.
At Thruxton circuit, however, tyres were one of the hottest topics during this weekend's Dunlop MSA British Touring Car Championship event.
A combination of an abrasive track surface, high average lap speed, unforgiving kerbs and high ambient temperatures (for Saturday's qualifying sessions at least) place a toll on the rubber that's peculiar to the Hampshire speedbowl.
Dunlop supplies the control tyre for the BTCC, and has three dry-weather, slick compounds of Sport Maxx cover to choose from: soft, medium and hard. All three compounds are derived from the same construction.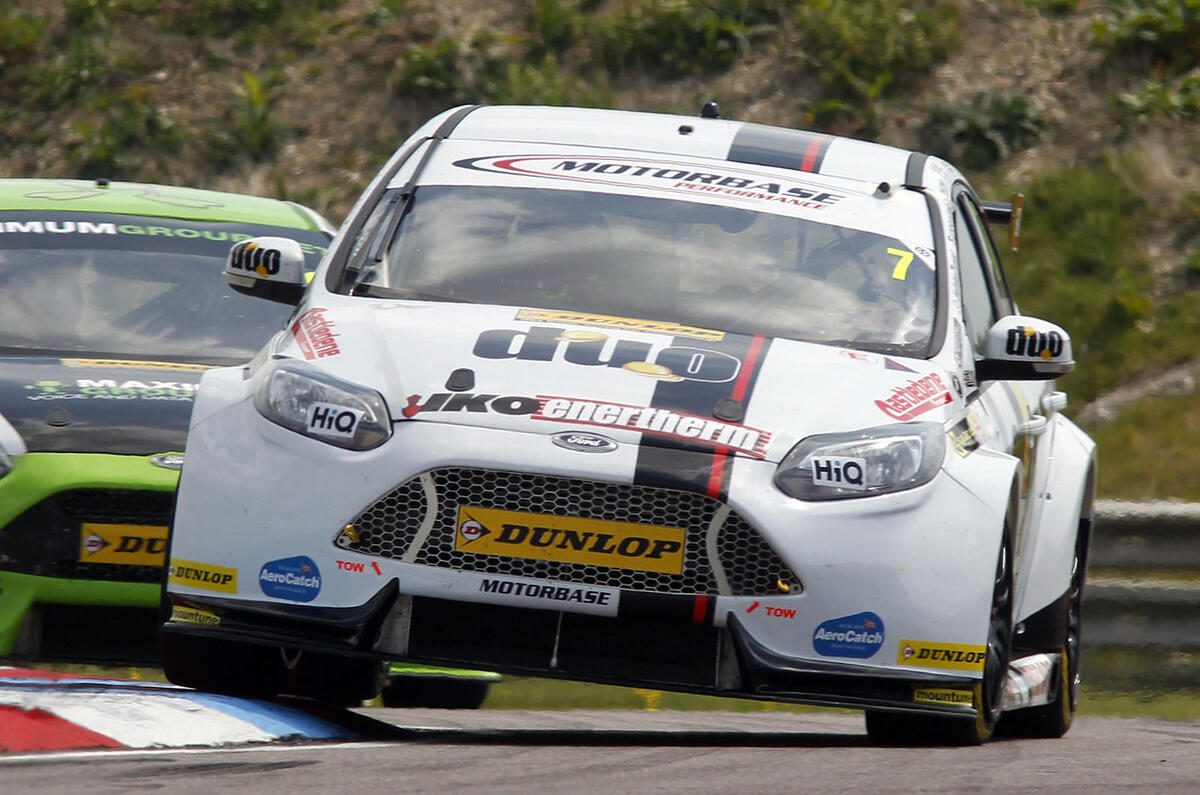 For Thruxton only the hard compound – developed specifically with the track's demands in mind – is used.
Adding a further challenge is the BTCC grid's mix of front-wheel-drive and rear-wheel-drive cars, as well as different car setups favoured by teams, which don't get many chances to test at Thruxton and have to aggressively chase the optimum set-up in practice.
The unenviable task of trying to juggle the demands of all of the teams in the pitlane falls to Dunlop Motorsport UK Events Manager Michael Butler.
"Thruxton is the most abrasive, high-load circuit on the calendar," he says. "Around here a BTCC car is on full throttle for 75% of the lap and never really in a straight line; it is always turning. Less than 5% of the circuit is straight. The kerbs through the complex, Church and the chicane are very aggressive – if you hit one of those you're a passenger in the car."