The outright lap record at Thruxton race circuit stands at 1min 01.96sec, set by Earl Goddard in a high-powered EuroBoss single-seater back in 2000.
That equates to an average speed around the 2.35-mile Hampshire track of 136.54mph and as anyone who has driven around Thruxton will attest, that is an impressive degree of commitment.
So it stands to reason that anything lapping Thruxton almost 40sec slower, at average speeds of just 85mph, must be considerably less impressive to watch, right?
Not quite. On Sunday I nipped down to the circuit, just 20 miles from my front door, to watch a club race meeting headlined by the BARC British Truck Racing Championship.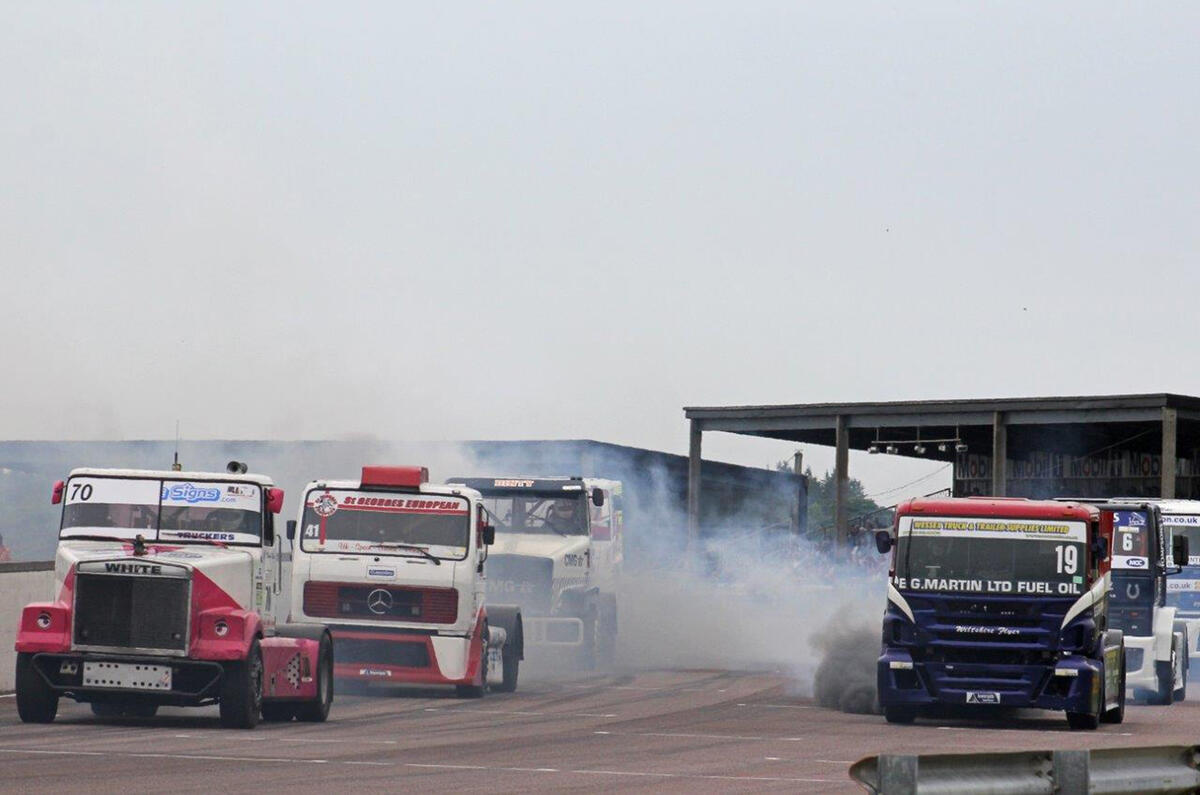 I hadn't witnessed truck racing live since the late 1990s and I'd forgotten what a spectacle it can be. What makes it so captivating? For me, it's the combination of the gut-thumping noise, immense torque, pungent smell and sheer presence of the trucks, spewing smoke and steam from their water-cooled brakes.
At Thruxton, watching a dozen 5500kg trucks stampede towards the Complex on the opening lap is one of those slightly daunting experiences that forces you to involuntarily take a step back from the catch fencing out of sheer amazement.
Indeed, extra safety precautions are put into place when the big rigs take to the track: some spectator areas become no-go zones, and marshals have to move from their posts further back away from the track. That's not a huge issue, because from their high perches, the drivers can still see marshals' flag signals clearly.