Social media doesn't have to be all about watching fluffy animals doing the funniest things. It can also trigger happy reunions, as this recent example proves.
The evening before a Silverstone test day, Martin Short posted a clip of his TVR Tuscan Challenge racer, which he would be taking for a quick blast on the Grand Prix circuit the following morning. Old rival, former enemy and now good mate Ian Flux spotted it and asked if he could have a go, and the next day there they were in the pit lane, recalling the best of times.
British motorsport is blessed with plenty of great characters and their tall war stories (too many of which are sadly unprintable), and these two are among the best of the breed.
Short is a wheeler-dealer enthusiast who raced a kit car in the 1980s before getting into Rover one-make racing and eventually making it all the way to the top class of the Le Mans 24 Hours.
As for 'Fluxie', he has been a fixture since the 1970s. A mechanic for Graham Hill's F1 team, he was hugely prolific on the national scene, racing everything from Formula 3 and Formula Atlantic to Thundersports and the British Touring Car Championship (BTCC).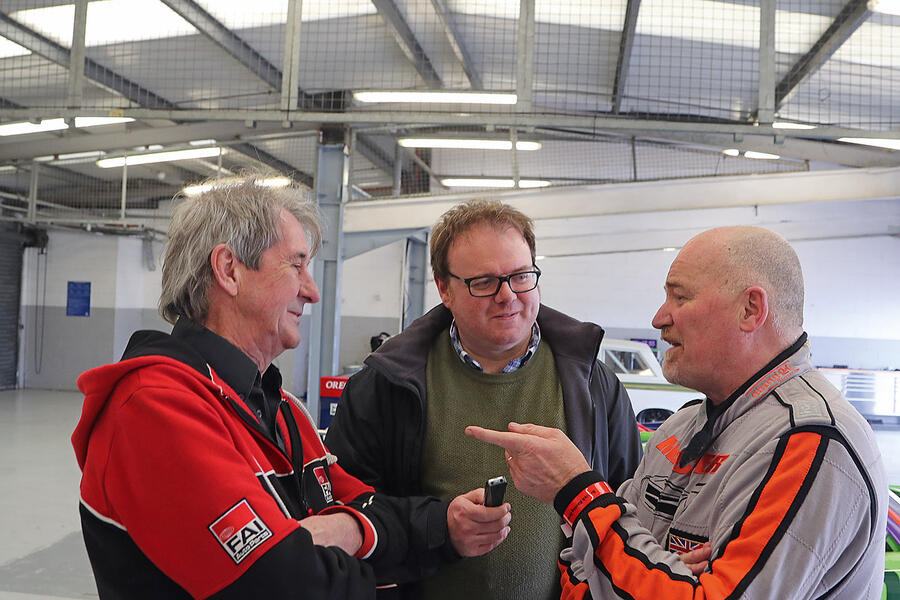 In the 1990s, the pair found themselves pitched together in what is still remembered by many as one of the loudest, most brash and most entertaining UK racing series ever to run.
Racing championships built around single makes and models remain an accessible and relatively simple form of motorsport for all ages and ranges of talent.