Picture the scene. I'm flat out and heading towards the start line at Oulton Park, powering over the crest of Deer Leap in hot pursuit of a Ginetta G40 racing car. My car's on semi-slicks and it's just starting to drizzle, but I've seen red and I want to catch the car in front.
The G40 brakes hard before turning into Old Hall, I do the same and the car reacts in that lovely way balanced cars do when they rotate around their centre. It feels like it's up on its toes and we're travelling at a fair rate of knots, so my hands are constantly working the wheel.
Ahead, the G40's eked out a slight gap so I push the 2.0-litre four-pot up front hard as we charge down The Avenue, but I have to have a small lift at Denton's because I don't fancy losing it at 100mph. The car feels alive underneath me and I'm constantly juggling throttle and brake as it rumbles over the bumps. Alright, the G40's edging away, but I don't care - this feels bloody fast.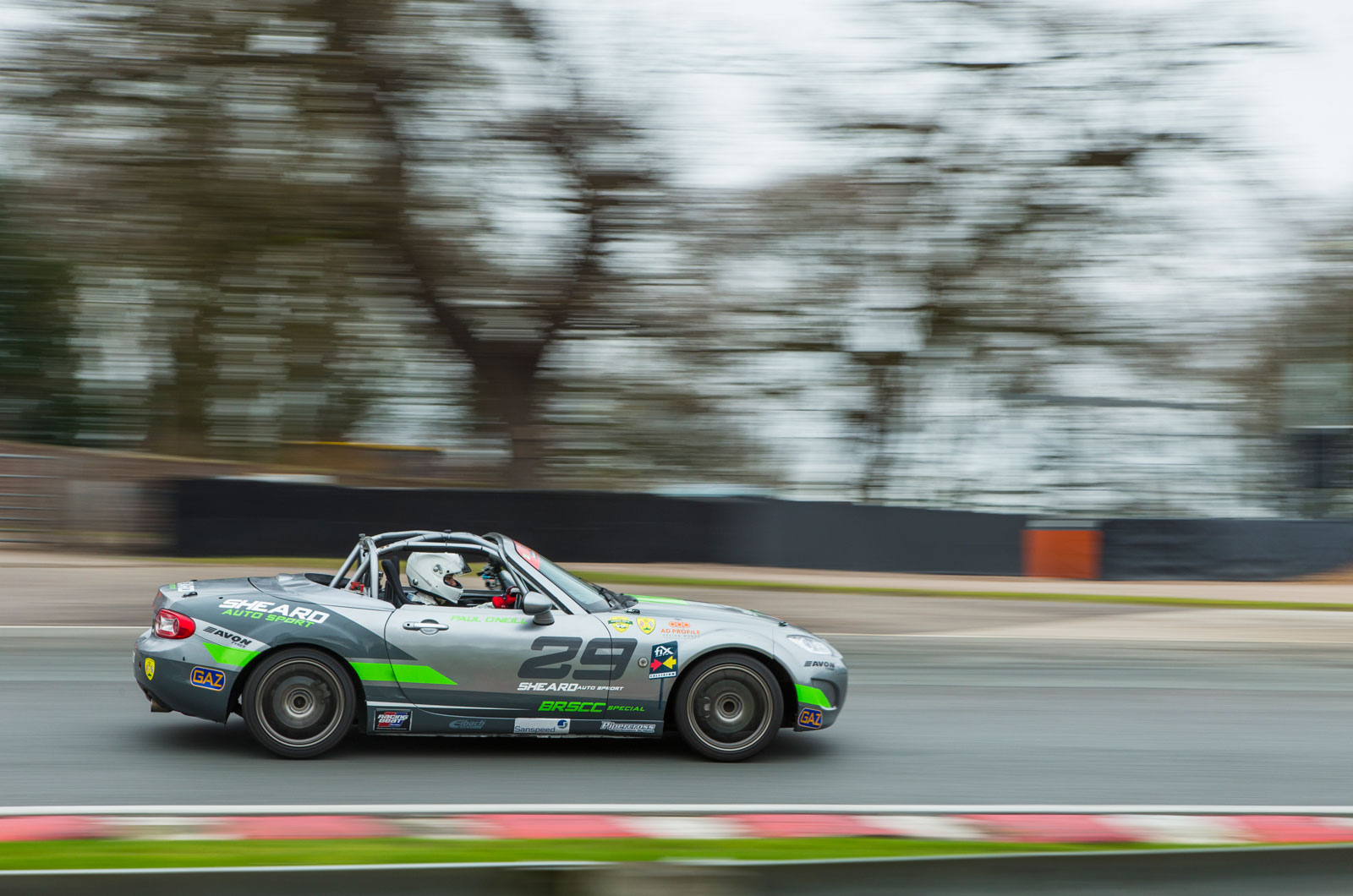 The car I'm driving is a humble Mazda MX-5. It's an MX-5 Supercup, to be exact, which means it's got fancy racing suspension, been stripped and is ready to bang bumpers with about 35 other MX-5s. But essentially it's a near-out-of-the-box MX-5 on a racing track doing its best to cling onto a proper racing car.
That sums up the MX-5 perfectly. Especially later versions, like this Mk3 I'm driving. With minimal modifications, it has been transformed from a capable road machine into an energetic track car. It's so fun to drive that this very car is often raced by Paul O'Neill, who you may know from his time in the British Touring Car Championship (BTCC).
"I should have better things to do on a Sunday than race MX-5s," he said to me earlier in the day. "But the MX-5's just so much fun to drive. You really have to work it to go fast."
O'Neill's right. It's why I'm out here charging around Oulton in what's quickly becoming heavy rain, risking my neck because I quite like dancing a rear-wheel drive sports car around the fast double right of Druids even though the grass on the outside is wet and the wall beside it ominously close.