We get a first taste of Time Attack in a super-hot Ford Fiesta ST to see what one of Britain's best-value series is like.
From afar, Time Attack might look like a glorified track day championship. Rather than racing, its drivers are sent out on track in sessions in order to record their fastest lap time. No race starts, no battles, it's just you against the stopwatch.
Those who crave wheel-to-wheel competition – and can afford to fund the inevitable damage – may not find Time Attack as appealing as a race series. But for those who love driving on the absolute limit and extracting everything from themselves and their car on every corner, Time Attack might just be the perfect fit.
To find out what it's like to be a Time Attack driver, this Autocar staffer headed to Snetterton for the final round of the year and strapped himself into a Project Cars branded Ford Fiesta ST, prepared by intercooler specialist Airtec. With extensive engine and suspension mods, including an uprated turbo that boosts power to 345bhp and a very pointy (read: oversteery) chassis set-up, it's a serious piece of kit.
The series
The Time Attack championship visits six tracks, including Brands Hatch, Oulton Park and Snetterton, and generally takes place between April and September. Our entry is at Snetterton, on the two-mile-long 200 circuit. This year's series has more than 50 entries per race, split into eight classes that range from Pocket Rocket, in which the smallest capacity cars run, to Pro Extreme, where modifications are unlimited.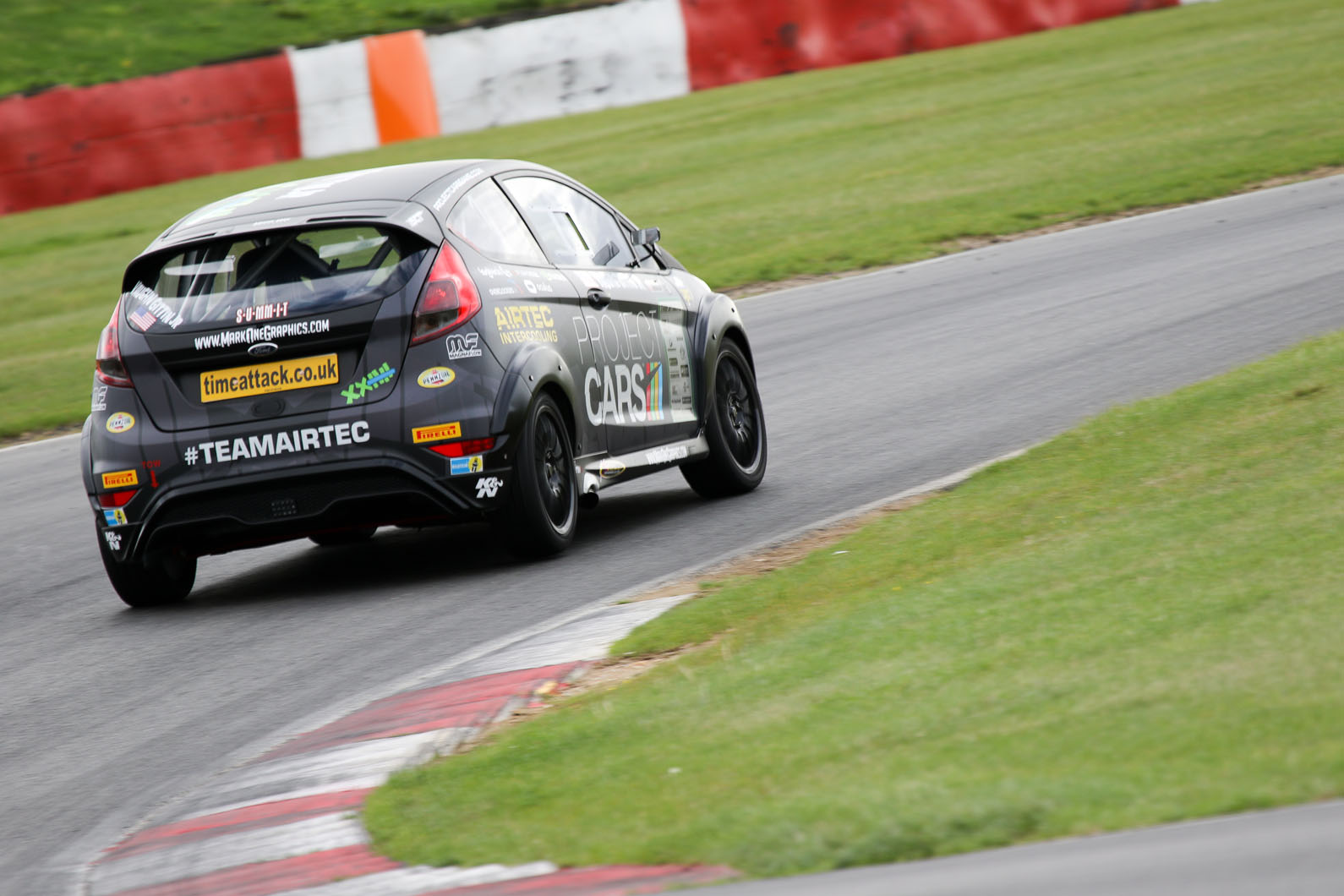 The cars
Make no mistake: Time Attack cars are top-level machines. Our Fiesta ST, which is one of the most lightly modified cars in the Pocket Rocket class, has a fully stripped interior, a welded roll cage, bucket seats, harnesses, semi-slick tyres and no traction control, ESP or ABS.
It's technically still road legal, but slipping behind its suede racing wheel and peering over the flocked dashboard, it feels nothing short of a championship racer. Press the start button and hear its highly strung 1.6-litre engine fire into life and the car's track focus is clear.