You know you're working in a good (admittedly remote) office when an email for writers' favourite races goes out and all the replies come flooding in within five minutes.
Spanning the globe and a whole number of different eras, it's amazing what memories stand out, be they individual driver performances or tiny details like the way one driver leant his head into a corner. There's even a near-riot in NASCAR in our list.
Let us know which was your favourite in the comments below.
1997 CART Budwiser/GI Joe's 200
For a brief period in the late 1990s, the CART World Series was arguably the best motorsport championship on the planet.
It had everything: a deep, talented driver line-up, and powerful single-seaters that both looked better than grand prix cars of the period and allowed for far better racing.
Thanks to the US-UK time difference, CART was brilliant Sunday evening viewing (assuming British Eurosport wasn't showing live pole vaulting instead). And while numerous moments live long in the memory – Alex Zanardi's pass at Laguna Seca in 1996, Juan Montoya vs Michael Andretti at Michigan in 2000 – the race I remember most vividly was the 1997 Budweiser/GI Joe's 200 from Portland International Raceway in Oregon. It produced one of the closest finishes in CART history, and perhaps Mark Blundell's finest victory.
That 1997 season might have been CART's high. The field mixed US legends such as Al Unser Jr and Michael Andretti, rising stars such as Dario Franchitti, Greg Moore and Gil de Ferran and F1 converts including Zanardi and Blundell.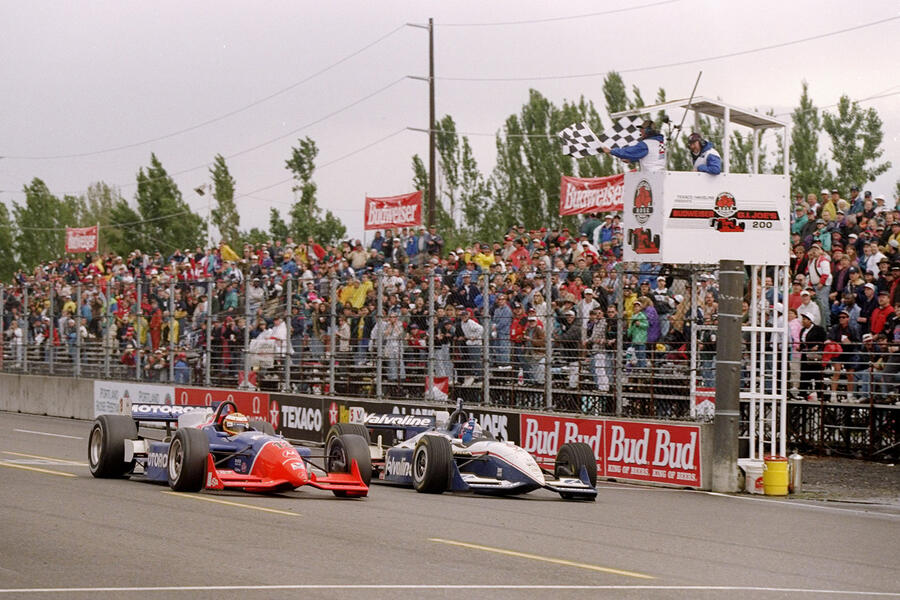 Under the surface, of course, there were cracks. This was just after 'The Split', the schism in US single-seater racing caused when Indianapolis Motor Speedway boss Tony George founded the rival Indy Racing League IRL. That meant CART didn't have the Indianapolis 500 or the right to call its machines Indycars. Those losses would eventually combine with mismanagement to lead to CART's collapse. But in 1997 – with its machines hastily rebranded 'Champ Cars' – neither seemed an insurmountable loss.
Portland International Raceway was an unusual circuit that featured a long, wide start finish straight that doubled as a drag strip with a twisting, turning infield section, a combination that made for great racing.