Formula E's second season as a full-blown FIA World Championship will start with a double-header in Diriyah, Saudi Arabia, on 28/29 January.
The Middle East is the place to be, apparently, even for a motorsport series created specifically to eschew fossil fuels.
Reigning world champions Nyck de Vries and MercedesEQ will be back to defend their crowns, but the factory Audi and BMW squads have departed and Mercedes will follow suit at season's end. But let's not be too hasty to write off Formula E just yet.
The future of EV racing remains brightly lit, says Mark Preston, CEO of the previously dominant DS Techeetah team. "If you're watching the stock of Tesla, Rivian and others, plus the Chinese manufacturers coming into EVs, you will know that we're potentially on the tipping point more than ever," he says. "We all know manufacturers come and go from motorsport, but we have a solid number in the series, and with the world turning towards EVs, it's the right place to be."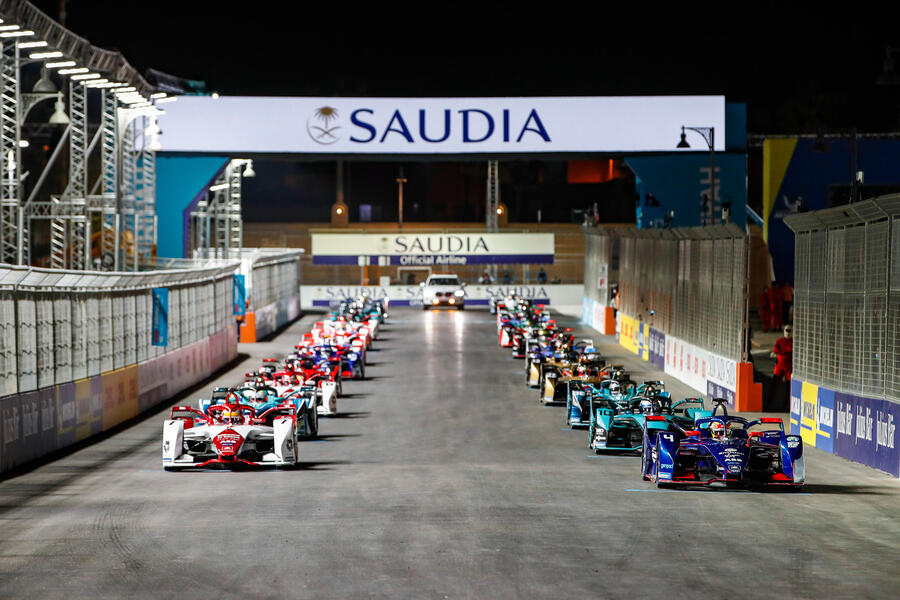 Seeds of doubt
Despite that, I've struggled with Formula E, particularly in the past year. My doubts have nothing to do with electric powertrains: it's short-sighted to deny that there's a place for EVs in motorsport, even if they're not to all tastes. The cars are getting quicker and can race farther (especially from next year, when the much-vaunted Gen3 Formula E will be introduced). Racing on urban streets in or close to major city centres takes motorsport to places usually barred to conventionally powered series. The cars are ugly to my eyes, which is frustrating for a category in which aerodynamic requirements don't dictate styling, but that's subjective. Really, there's a lot to like about Formula E. And yet…