Just eight points separate Max Verstappen and Sir Lewis Hamilton as they head to Jeddah for the inaugural Saudi Arabian Grand Prix, the penultimate round of the 2021 Formula 1 World Championship. The climax will follow next week, on 12 December, as one of the closest-fought and greatest duels ever seen in grand prix racing will likely play out in Abu Dhabi. Such occasions are what top-line motorsport is all about.
Both Verstappen and Hamilton deserve credit for their conduct so far this season. Yes, they collided at Silverstone and Monza, but these were acts of two hard-headed racers refusing to back down rather than malicious and intentional 'professional fouls'. More recently at Interlagos in Brazil, Verstappen stepped over the line in his defence against a faster Hamilton. He knew exactly what he was doing when he ran his rival far beyond the tracks limits at Turn 4 and was lucky to escape sanction. But up until this point, the pair have mostly handled the intense pressure and scrutiny with calm assurance, at least in public. Hamilton carries himself with the dignity that you would expect from a 36-year-old seven-time world champion. At just 24, Verstappen still has some rough edges that he should polish off, but as a driver, he's already near-complete. They're both remarkable, and after years of Hamilton-andMercedes domination, it's a treat to see them go toe to toe.
A grubbier affair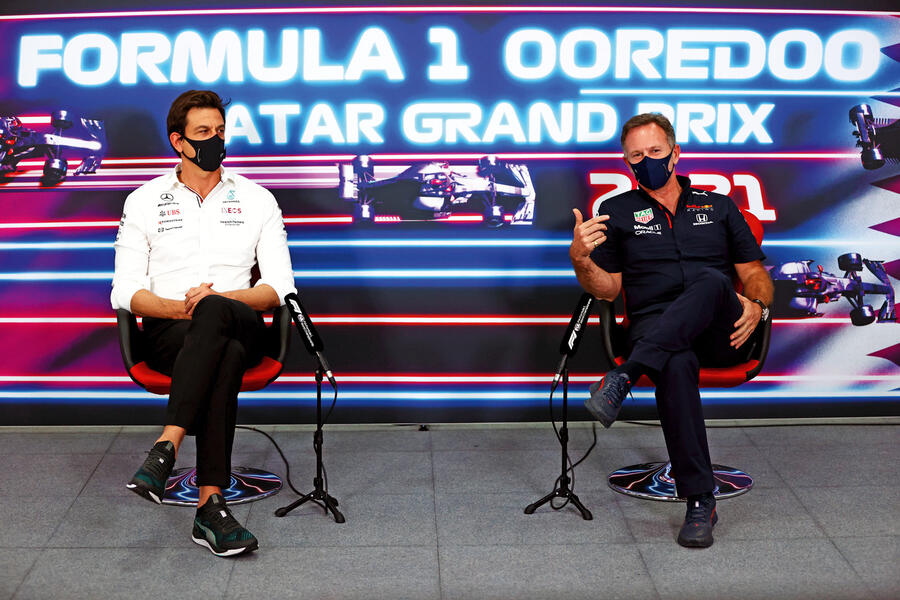 In contrast, the lack of decorum in the off-track battle between Mercedes-AMG and Red Bull Racing is becoming a bore. F1 people make no apology for their tendency to win at all costs and the ruthless, white-hot competition is all part of what makes F1 so riveting. But the public bickering, particularly Red Bull team principal Christian Horner's use of the media to openly accuse Mercedes of cheating, has removed some of the shine from a terrific season.