The RMS St Helena passed through the Suez Canal on 13 March. Had the former Royal Mail ship, now the roving paddock for the new Extreme E electric off-road series, tried to do so little more than a week later, the opening round would have been scuppered before it had even reached Saudi Arabia.
Such are the fine margins of organising a global motorsport series that's trying to do everything a little differently. Alejandro Agag, the visionary salesman behind the initiative, told me back in October that success in the first season would be "first for it to happen at all". Point taken, señor.
Did you see it on TV? In the UK, it was hard to miss, with no fewer than four national broadcasters lining up to cover it. You will have your own views on the merits or otherwise. But as I write on the way back from the spectacularly beautiful Al'Ula region, the judgement on the ground was that Agag and his team pulled it off in spite of the major challenges of a remote location and inevitable teething troubles with Spark's Odyssey 21.
Last-minute race format changes and a car power reduction from 536bhp to 301bhp due to overheating batteries left Agag thinking on his feet – which is what he does best. But the teams and star drivers were with him every step of the way – even brooding Carlos Sainz, who took lots of deep breaths to be 'constructive' rather than 'critical'.
A decent start, then, even if there's a long job list to be tackled before the next round in Senegal at the end of May.
New stars are born
Sainz, Sébastien Loeb, Jenson Button, team owner Nico Rosberg… Extreme E's line-up is impressive. But given that gender equality is one of the two pillars upon which Extreme E is built, it was pleasing that some of the female drivers emerged as the true stars in Al'Ula.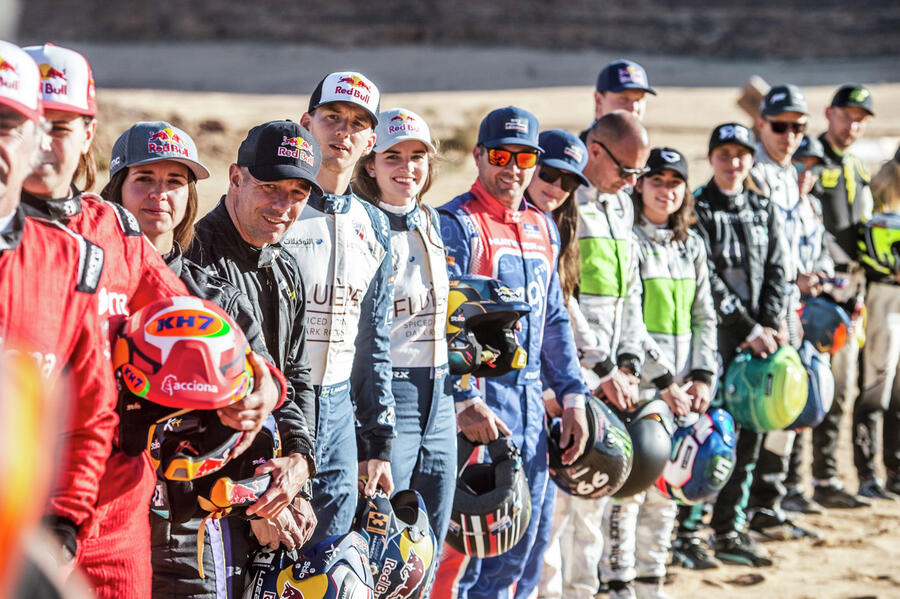 Australian rally champion Molly Taylor did all that was asked of her as she and Johan Kristoffersson took the spoils for Rosberg's RXR team. But it was Catie Munnings who was on the highest trajectory, teamed with Timmy Hansen at Andretti United. The 23-year-old from Kent kept her head to complete her qualifying lap with a rightrear puncture, played her part in winning the Crazy Race (dreadful name), then made up time on Taylor in the X Prix itself. The former children's TV presenter put herself on the map.
In contrast, poor Jamie Chadwick completed just a single lap as the British Veloce team hit dreadful bad luck. Stéphane Sarrazin's roll didn't look too bad, but landing on the car's antennae dinged the roll cage, making it a write-off. There are those fine margins again.