Porsche feels hard done by finishing 3.8sec behind the leaders in eighth place after qualifying in the LM GTE Pro class at the Le Mans 24 Hours.
Especially because head of motorsport Frank Walliser said the manufacturer's team, and the Porsche 911 RSR they are racing, are "perfect".
To recap, the pole-winning Ford GT set a best lap of 3min 51.185sec, whereas the quickest Porsche did 3min 54.918sec.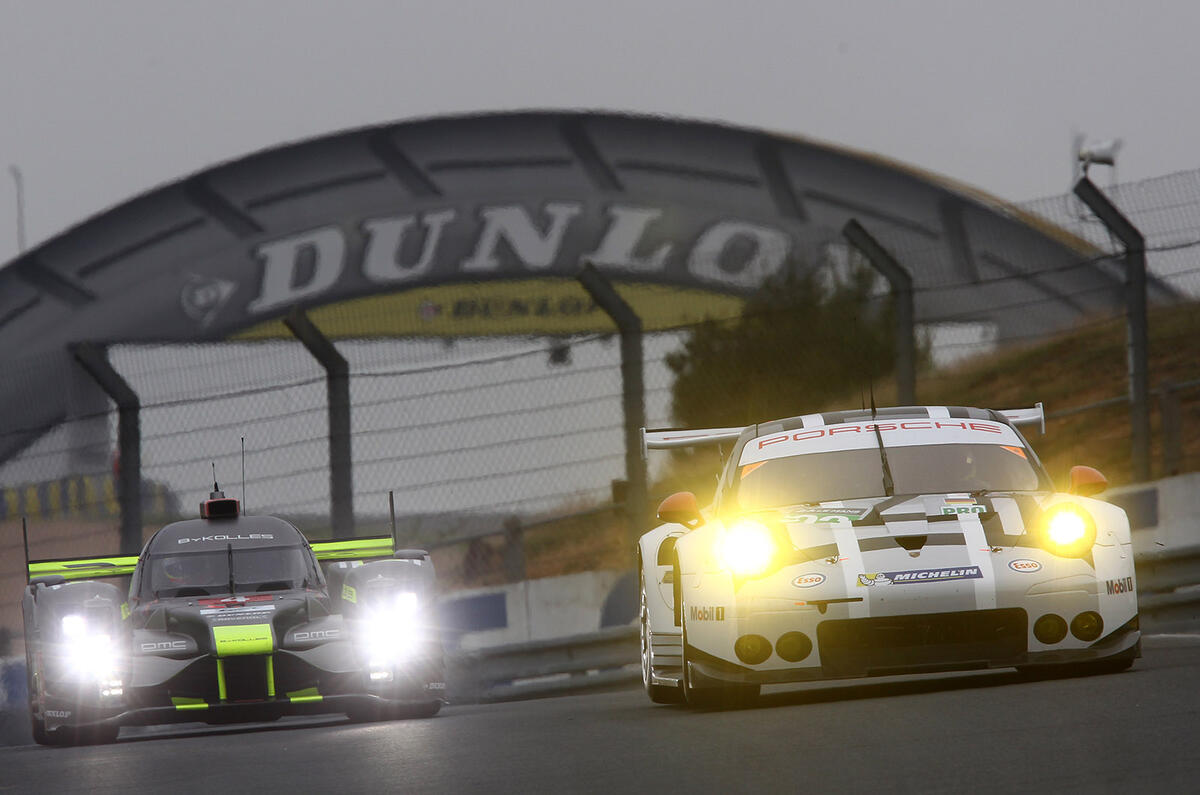 "The feedback from the drivers was that this is the best car they've ever received for Le Mans," Walliser said at the Porsche press conference ahead of the race.
"Then you find yourself 3.8sec behind in eighth position. It makes it really difficult. You come to a point when you think it's not your team."
Walliser was alluding to the Balance of Performance (BoP) – a means by which the fastest cars in the GTE class of the World Endurance Championships (WEC) are given a handicap, often an addition of weight, to offer "fair and balanced competition", according to the FIA.
However, in WEC, BoP is determined by results from previous races rather than straight-out qualifying times, and in the Le Mans qualifying Ford and Ferrari both unleashed seemingly new-found speed to finish well ahead of Porsche's 911 RSR cars on the grid.
This has lead to accusations that Ford and Ferrari had been sandbagging - deliberately hiding their speed - in previous races to go for the win in Le Mans, a claim which has been dismissed by both teams.
"We all know we need BoP, it enables GT racing, but we do not need this type of BoP," Walliser said.
"We trust that the officials will take the right measures to rebalance again so that we can have the best GTE race ever. For the sake of the sport, and for the fans."
At this point in the press conference Walliser, who has worked tirelessly with his team over many months to be ready for Le Mans, and who seemed so composed and measured at the Nürburgring 24 Hours last month, had to stop talking to hold back his tears, and the press conference erupted into applause.
The officials have since acted and readjusted the BoP to rein in the Ferraris and Fords, but whether it's enough to help Porsche from towards the back of the GTE grid remains to be seen when today's race gets underway.
The passion was clear from Walliser and it shows what Le Mans - the "best sportscar race in the world" in his words - means to everyone competing this weekend.