To race one car in the most demanding 24-hour race of them all should be enough for anyone, but this weekend GT specialist Klaus Bachler will double up – and not even because he has to.
The 29-year-old Austrian is to be the focal point of the Falken Tyres team at the Nürburgring 24 Hours as the Japanese company marks its 10th anniversary as an entrant with a Schnabl Engineering-run Porsche 911 GT3 R pairing, and he's relishing the chance to drive them both. Talk about a glutton for punishment.
The longest day
It will be nothing new for Bachler: he pulled off the same feat last year, when the pandemic forced the race to be run in September, a week after the Le Mans 24 Hours. Back then, circumstances forced Falken's hand.
"Not all of our drivers made it to the Nürburgring after one of our guys tested positive for Covid-19 at Le Mans," Bachler explains. "Even though he then tested negative, the team decided to be extra safe, so we were down to just six drivers for the two cars.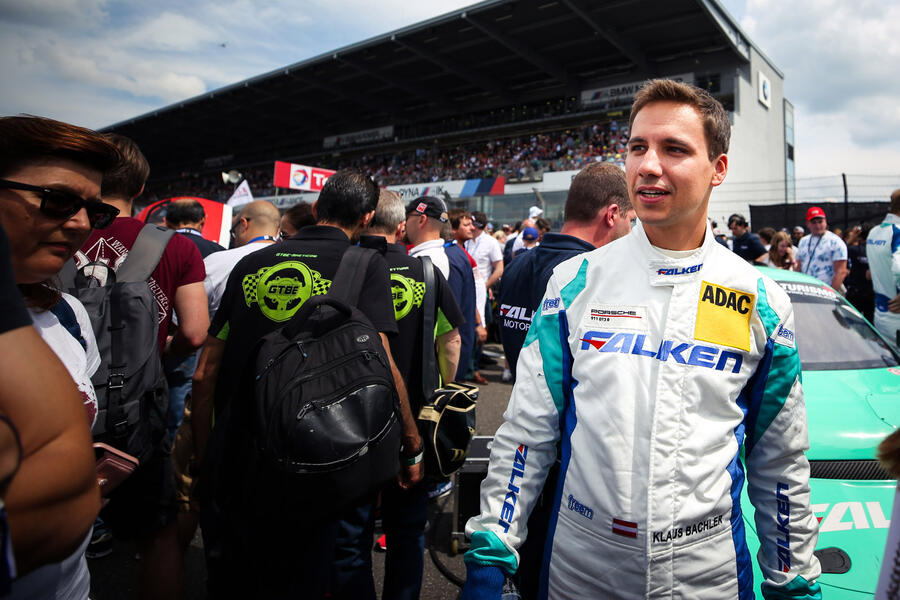 "But this year, it's planned that I'm driving both, and it's cool. I jumped at it. It's more work, more pressure, but I like the challenge. If everything goes to plan, I will do around 12 or 13 hours, doing the start in one car and the finish in the other – although you never know what will happen in this race. Everything can happen on the Nordschleife."