There were two defining images from the Spanish Grand Prix. The first was Lewis Hamilton and Sebastian Vettel battling wheel-to-wheel for victory. The second was a crying Kimi Räikkönen fan.
Let's deal with the latter image first. The Kimi fan in question was six-year-old Thomas Danel, who was spotted by TV cameras sobbing after Ferrari's Finnish driver crashed out of the race after a first-lap clash with Max Verstappen. The footage provided a talking point for the commentators, and stills and video of Danel crying quickly spread around social media.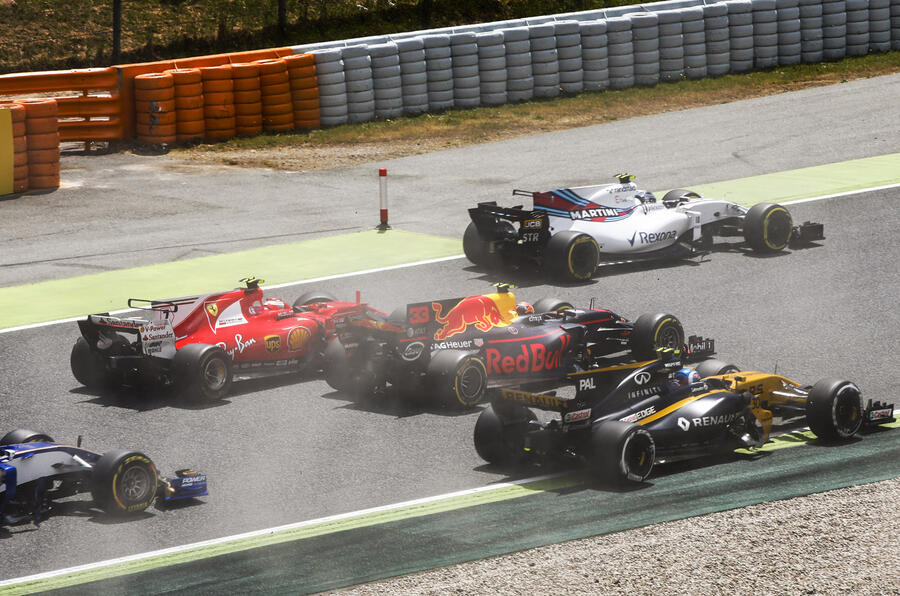 It was what happened next that was really notable. Under the old, Bernie Ecclestone-led F1 regime, the story would likely have ended there. Well, apart from FOM people busily ensuring any F1 video was taken off the internet.
But Liberty Media, F1's new owners, have vowed to make the sport open and more accessible. And what better way to demonstrate that than by tracking down young Thomas, and his parents Coralie and Jordan, and whisking them into the paddock to meet Kimi Räikkönen in the Ferrari garage?
The meet-and-greet took place before the end of the race, with the TV cameras capturing it all. It was another great TV and social media moment. It was a significant moment too. Fans? Invited into the paddock? Surely not!