In Britain, we all rightly feel invested in the Land Rover Defender and have our own idea on how it should be reinvented (and it will be reinvented, the full story on 'how' you can read in this week's Autocar magazine, if you'll forgive the sales pitch).
Yet there is an off-roader that is to many around the world as iconic as the Defender that has undergone its own reinvention this week: the Jeep Wrangler.
It's not just seen as an icon for Jeep and the off-road world, but as an icon of America. Jeep might not be huge in the UK, but do not underestimate just how big and significant a company it is around the world: last year, it sold 1.4 million cars - more than twice as many as Land Rover.
And the Wrangler is its iconic model, the model that must cross every landscape and terrain, with a significance that goes far beyond sales figures and pounds and pence: it gives the whole brand its authenticity, as the Defender (which we've imagined in the image below) does to Land Rover.
"The Jeep Wrangler can trace its lineage back to 1941," Jeep boss Mike Manley told me at the Los Angeles motor show, where the new Wrangler received its full global unveil. "It was not only the start of the brand, but the mainstay of the brand. It's recognised around the world as an American icon, and is instantly recognised. I can be in Singapore and everyone will know it.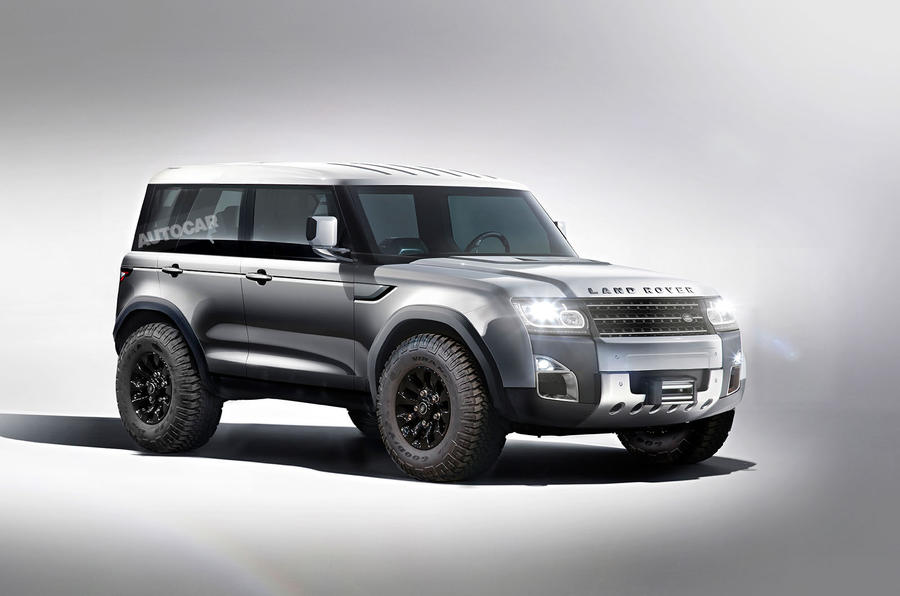 "It's the very embodiment of the brand. It's the authenticity, the freedom and adrenaline, and connection to the outside. It's cherished, so you can see how important it is to get the next-generation car right."