It was as if we had never been away.
The experience of attending the Goodwood Festival of Speed (FoS) this year, for the first time since 2019, following its cancellation last year due to the pandemic, felt ridiculously normal and at the same time a little disconcerting in the wake of everything we've all been through.
Large crowds descended on the beautiful West Sussex estate earlier this month, thanks to the event's status as a test within the UK government's Events Research Programme, which meant no face masks or social distancing. Yet on the same day, my parents attended a wedding at which there could be no music or dancing. Go figure.
The checks for negative lateral flow tests or proof of double vaccination at the gates were seamless and added just a few minutes to entry, before we were crossing the footbridge over the start straight en masse, shoulder to shoulder as usual.
It was odd how quickly everyone fell back into old routines, especially when Goodwood served up wondrous delights to distract from any uneasy questions about whether this was entirely sensible. What a line-up. This year more than any time since its founding in 1993, the FoS couldn't be taken for granted.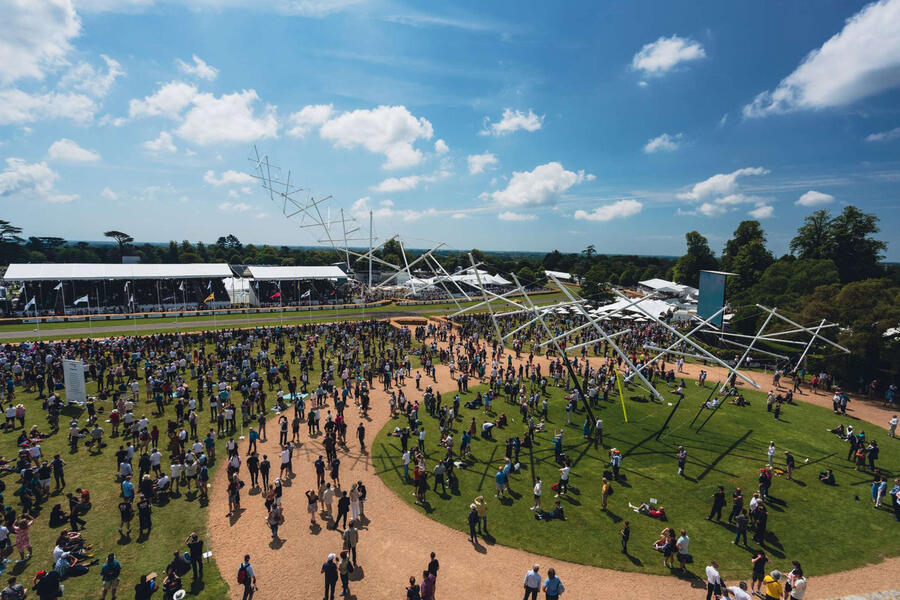 Murray's mint special
Did you go? If not, perhaps you caught some of it on the livestreams. Highlights are entirely subjective, of course: we all take something different from the world's greatest motoring garden party. I'm always drawn first to the top paddock to discover which Formula 1, sports car and rally classics have been unearthed – and for me, you can't beat a Martini-liveried Brabham BT44B from the mid-1970s.