There is no such thing as a bad Goodwood Festival of Speed sculpture in my book, but even by his lofty standards I have to say that on first sight Gerry Judah's latest creation on Lord March's front lawn appears to excel both for its scale and drama.
BMW is the featured marque at this year's Festival and the firm must be cock-a-hoop that its 100th anniversary celebrations have coincided with such a dramatic creation being assembled although, to give credit where it's due, the choice of the BMW 328 Mille Miglia, the 1983 Brabham-BMW BT52 Formula 1 car and 1999 Le Mans-winning BMW V12 LMR are just about as perfect a trio of heritage cars you could hope for.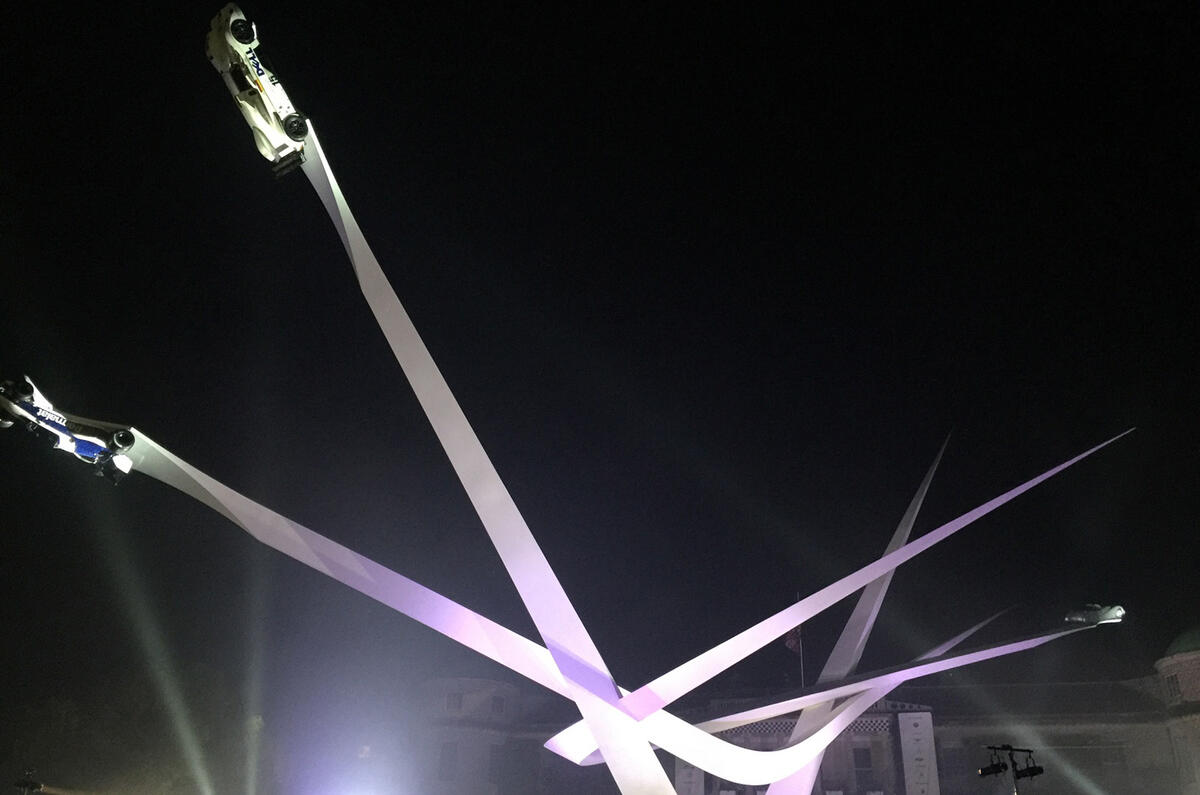 A braver soul might have put a McLaren F1 up there, but one less sensitive to playing heritage with a fine touch would have insisted on something from the current range - a BMW i8 perhaps - joining them. As it is, the cars and structure complement each other beautifully, and the carefully curated BMW Art Car, M Power and overall range stands finish the job off nicely.
Every year, I'm prone to standing under the latest sculpture and declaring it the best I've seen. This year, I think I might actually have done so with justification.