To Woking rather than Geneva this morning to witness the reveal of the new McLaren 765LT - an event hurriedly convened after the show was cancelled last Friday, yet played out in front of a substantial audience and broadcast live around the world with a suitable sense of theatre.
Most notable was the palpably warmer, cheerier atmosphere than you'd find in any show hall, chiefly because the men and women who had sweated months and years of hard work to create the car could actually be there to witness its unveiling. The sense of pride was palpable, the applause rather more heartfelt than an audience of hacks can always muster.
In McLaren's case, they intend to keep this non-motor show week flowing for days to come; international guests from all-important markets had already arrived by the time Geneva was cancelled, and for them the insights, interviews and reveal process rolls on.
Likewise, many of the uber-important customers who traditionally convene in Switzerland are instead diverting to Woking. Not all will make it, of course, and there's no question there's a business downside that no amount of fuzzy employee warmth will replace, but there's also opportunity within that: those that travel will be immersed in all things McLaren and, as anyone who has stepped foot in its Woking HQ will know, it is hard not to fall in love with the place.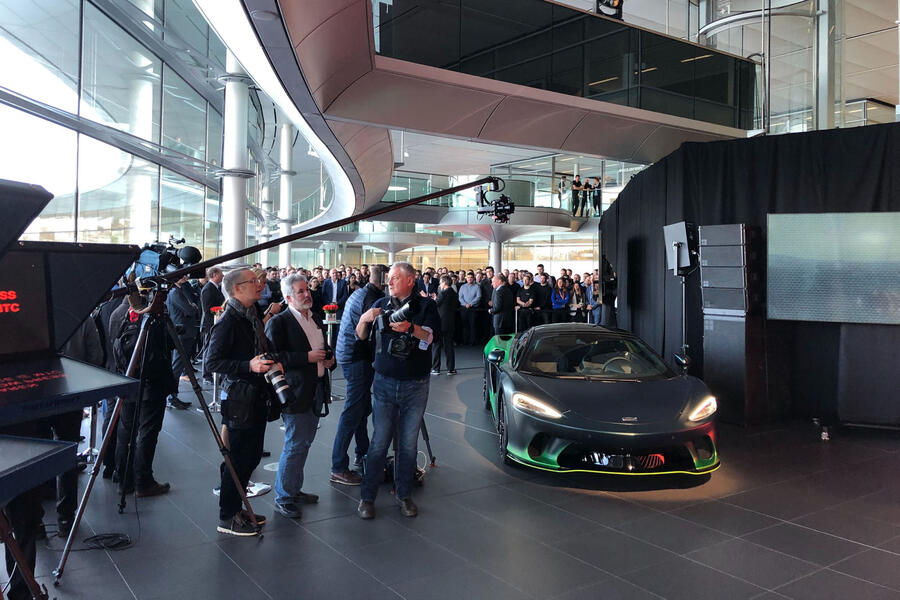 From adversity a triumph, then? No question, McLaren showed this morning the sort of agility and quick-thinking that makes it so special in so many other ways, not only making the best of a difficult situation but creating something positive from it.