I've been putting it off for months, but this week I've finally decided I'm going to do it. I'm going to save the Renault Clio.
My old Renault Clio Renaultsport 182 – as it was officially called in 2004 – is a 54-reg, in Racing Blue, all boxes ticked model, with a healthy 120,000 miles on the clock from its original engine and gearbox.
At a glance, it looks to be in good condition, but examine closely and you'll spot a face full of stone chips, paint flaking off the Speedline Turini wheels (sourced from a Clio 172 Cup and badly spray painted by me) and heat-damaged front tyres.
The brakes are also dodgy, the steering wheel's 'pleather' is crumbling, and the last time the car ran, its 2.0-litre F4R engine had developed an inconsistent and unpredictable misfire. Then the front right spring cracked and it's been off the road since.
That was June 2016.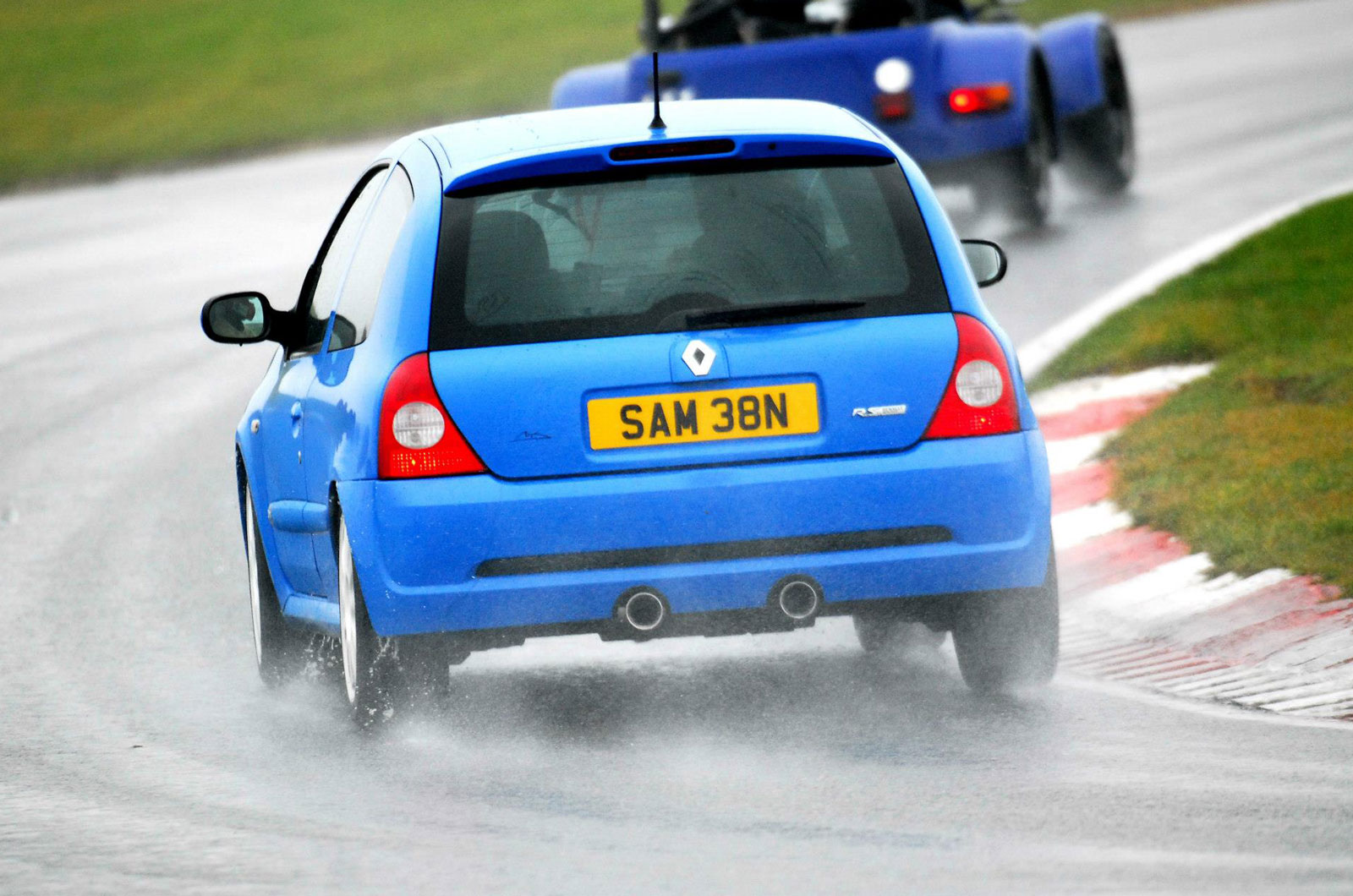 I must confess that most of the faults have come thanks to the life this car's lived. It's spent thousands of miles on track (see picture above) and countless more thrashing along B-roads. I can trace almost all of the problems back to a moment or period in the car's life – the cracked spring was likely due to me clouting a kerb at Rockingham a couple of years back, and the dodgy brakes are most probably due to air in the system after long abuse.
Yet it's taken me until now to build up the funds (and courage) to get working on the car. The target is to have it both MOT'd and taxed by April. Then I intend on turning what is a half-hearted attempt at a track car into a properly fast road weapon.