Based purely on the amount of social media vitriol it received on its unveiling, my choice might come as something of a surprise.
BMW calls the second-generation 4 Series an "emotional" design. We've diplomatically described it as "dramatic", "impactful" and "distinctive", although others haven't been so kind. How appropriate it would arrive in a year when Joe Public had little else to do but sit in front of his keyboard and moan.
The kidney grille may be significantly more lung-shaped now, but does it really have a front end only a mother (or German car designer) could love? Honestly, in the metal, I don't mind the new looks at all. It's admittedly quite colour- and trim-dependant, but the cars I've seen in real life largely pull it off.
More important, in the rush to criticise it, everyone seems to have forgotten that the first-gen 4 Series was a fantastic driver's car. A different nose hasn't stopped that being true for the new one. Even the least powerful 420i is a delight, with impeccable long-distance road manners and a level of dynamic agility that is guaranteed to appeal to keen drivers.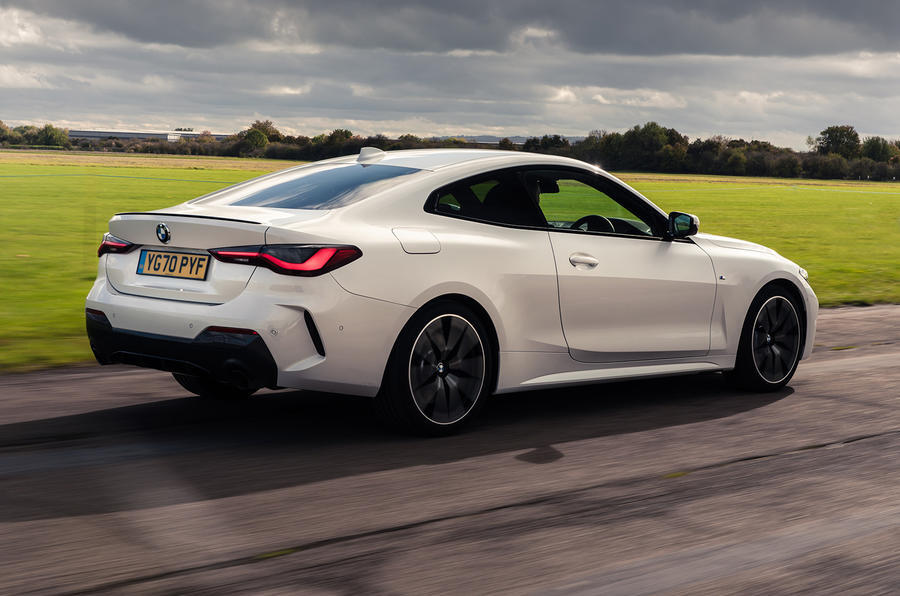 That I drove one back to back with a Mini JCW GP boasting an extra 120bhp and walked away preferring the BMW only serves to highlight that handling poise can be far more satisfying than outright performance. More powerful variants are now exclusively all-wheel drive, yes, but BMW's rear-biased xDrive system should still prove entertaining enough when you want it to be.