Why we're running it: To find out if the magic touch Volvo has with its premium SUVs translates to this compact executive saloon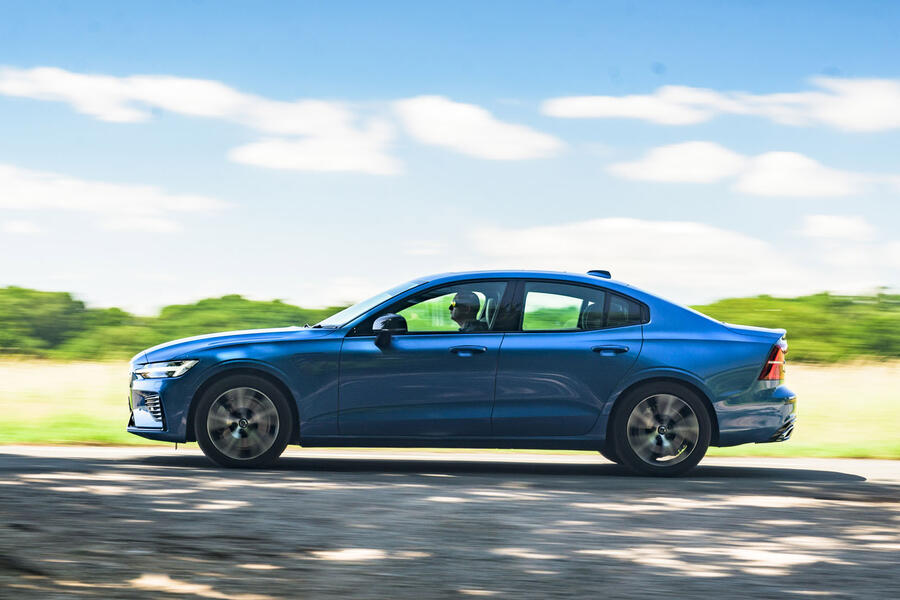 Life with a Volvo S60 T8 hybrid: Month 5
The stats say 0-62mph in 4.6sec and 166.2mpg. Can one car be suited to both? - 9 September 2020
The more miles that pass, the more it becomes clear our super Swede has a bit of an identity crisis.
On the one hand, it's a near-400bhp sports saloon. On the other, it's a zero-emissions eco-warrior that's theoretically capable of triple-figure fuel economy. So what is it: the road burner or the tree hugger?
Well, if I'm honest, in my hands it spends most of its time being the eco-warrior. That's partly because a lot of my journeys are short hops that can be completed using the 25 miles of electric range, but partly because being an EV suits the sybaritic S60's character. With just 87bhp, the electric motor's performance is best described as 'adequate', but its smooth and silent delivery is in keeping with the rest of the car's hushed refinement and easy-going comfort. There's also genuine driving pleasure (no, really) to be had in tweaking your style to maximise energy use and boost overall fuel efficiency.
But then there's Dynamic mode, which musters every available horsepower for some, ahem, electrifying acceleration. And the S60 is quick, the electric motor adding a big dollop of low-end torque fill and all-wheel-drive traction for whip-crack emergency starts, but the integration of the two power sources isn't totally seamless and the gearbox throws in a few wrong-footed and jerky shifts for good measure. Plus, in roll-on acceleration, it doesn't feel much faster than the T5.