Why we're running it: To find out if the magic touch Volvo has with its premium SUVs translates to this compact executive saloon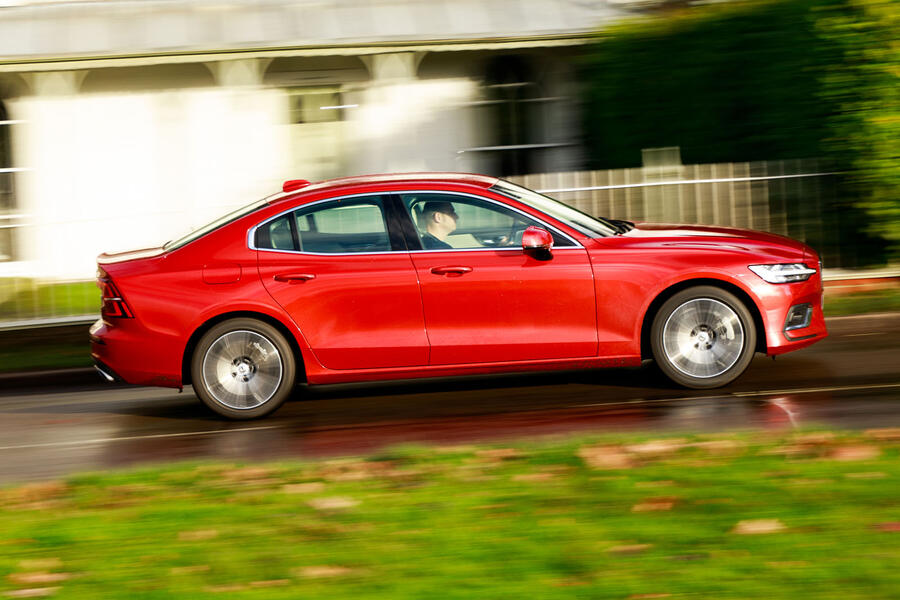 Life with a Volvo S60: Month 3
Enough home-schooling: time to enjoy the S60's £2500 hi-fi - 13 May 2020
With nowhere to go during lockdown, the S60 has been fairly sedentary of late. Yet not being able to go anywhere has allowed me to revel in some of its more static delights, such as the Bowers & Wilkins hi-fi upgrade.
I've touched on the system in previous reports, but the current situation has allowed me some time to simply sit in the car and have a proper listen. (At least, that was my excuse. Taking some time out from the nerve-shredding experience of home-schooling the kids was merely a happy by-product.)
Dotted around the cabin are 15 speakers, including that eye-catching dome tweeter set on top of the dashboard, all driven by an amplifier capable of a 1100W output. There's no CD player for a true lossless source quality, but B&W's clever surround-sound software and processing aims to make up for that. It certainly seems to work in practice. Even music streamed through Spotify (other online providers are available) has an immersive quality that's rich in detail and backed by tightly controlled bass, while that centre speaker helps draw out vocal performances. Distortion is non-existent, even at volumes that will destroy eardrums and neighbourly relations.
Then there's the way it looks. I love those yellow Kevlar speaker cones peeking out from behind the stainless steel (used because it reduces vibration and interference) mesh grilles set into the doors.