Why we ran it: To find out if the Mk8 Golf remains the world's most rounded family hatch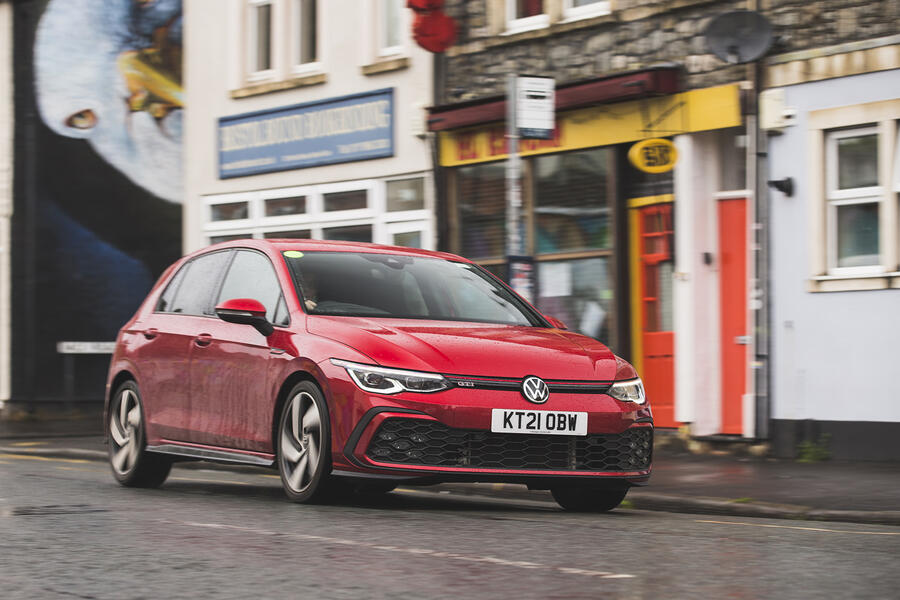 Life with a VW Golf: Month 6
Staying relevant while not breaking with tradition is a tricky balance for car makers to strike - 20 October 2021
We last had a Volkswagen Golf GTI on our long-term fleet back in 2018. It was the a late-era Mk7.5 model and offered very little cause for complaint. In fact, our wish list of improvements basically extended to... a volume knob. That's it.
That the lack of one little twiddly dial caused so much consternation reflects the high standards the Golf GTI has achieved over the years – and shows how high the bar was set for the eighth-generation version that has just left our fleet. Spoiler alert: a volume knob is not the only item on our wish list of improvements for the latest GTI.
Let's not get carried away with the negatives, though: there remain far more positives. The GTI was the second in a pair of Golfs we ran this year to assess the two ends of the range of the ever-popular hatch, following an eTSI mild hybrid in entry-level Life spec. And both models showed that the Golf is an excellent all-round choice that is incredibly easy to live with.
It's pleasingly relaxing and easy to drive, and plenty comfortable and spacious inside. The interior of our GTI featured sports seats and posh kit such as a heated steering wheel and wireless charger (although on my non-wireless-charging iPhone, that only served to open up Apple Pay, weirdly). But even the more basic Life trim was comfortable and spacious.
While there have been gripes about the latest-generation Golf's ride, the mild-hybrid version offered little to complain about. Still, having heard from our road testers how VW had stiffened up the GTI towards the hotter end of the hatchback market, I was prepared for a jolt when I switched into the tartan-seated model. It was stiffer than the eTSI but, once I'd adjusted, it was nowhere near as bad as feared. It took some fiddling with the driving mode settings to soften the suspension – Sport is best saved for special occasions – but it certainly wasn't as bracingly firm as some hot hatch rivals.