Why we're running it: To see if a cut-price luxury offering can be as urbane to live with as it is to look at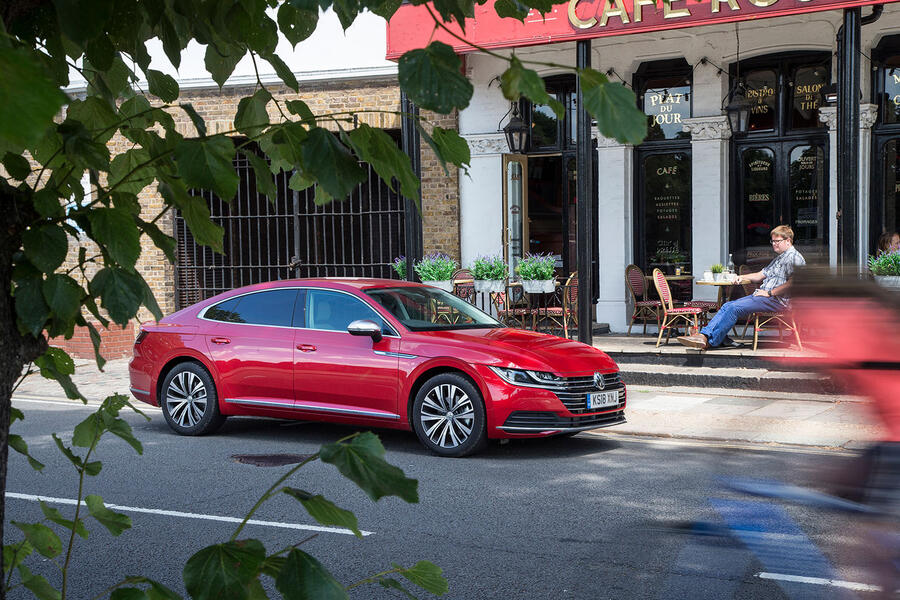 Life with a Volkswagen Arteon: Month 1
Welcoming the Arteon to our fleet – 27th June 2018
The Arteon is a curious thing, and not only because it's pure motor show concept from the front but looks like a taxi when viewed side on.
Notwithstanding the fantastically slippery XL1 plugin hybrid of 2013, this is the most dramatic design Volkswagen has given us in modern times. And putting aside for a moment the new Touareg SUV, with which the Arteon shares so much of it general aesthetic, it's also VW's flagship offering.
It's a level of status at odds with the reality that success for this car largely hinges on its suitability to motorway drudgery. It's your silver-plated porridge spoon, if you like.