Why we're running it: To see if a cut-price luxury offering can be as urbane to live with as it is to look at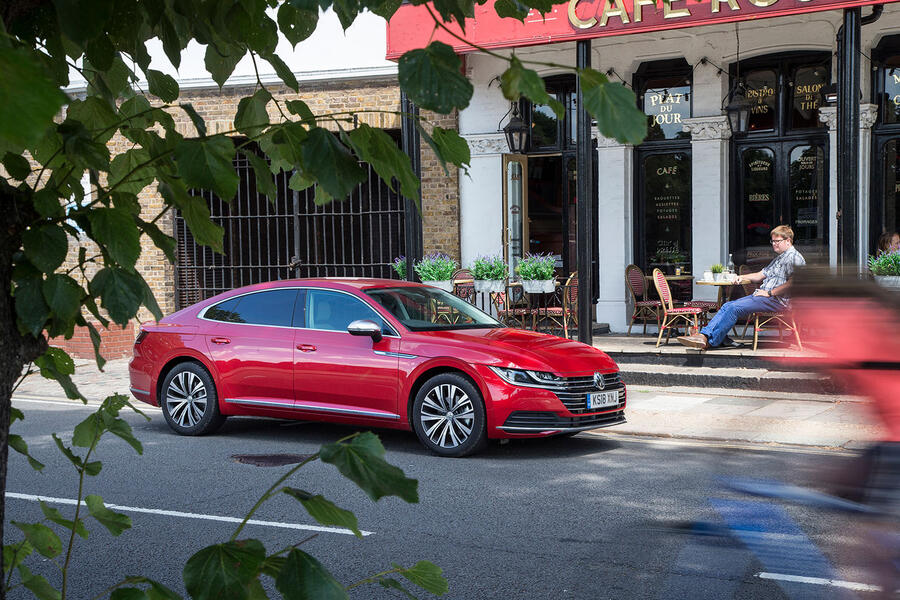 Life with a Volkswagen Arteon: Month 6
How subtle changes in driving style can score a decent return - 20th February 2019
Our long-term Volkswagen Arteon's turbo four-pot petrol engine may never run better than it does right now. That thought occurred to me the other day while hoovering quietly down the M40, as I glanced down at an improving long-term test economy trip computer reading and an odometer closing in on 10,000.
Any useful loosening this motor's ever likely to do should now be done, surely; but not so much has yet happened that might adversely affect overall efficiency, performance or refinement.
Now would seem as good a time as any, then, to review how our decision to avoid the four-cylinder diesel motor you might feel obliged to pick in a car like this, and plump instead for VW's latest downsized petrol, has panned out over the past six months.