Why we're running it: To discover if Vauxhall's flagship offers an unbeatable mix of practicality, value and executive comfort in estate form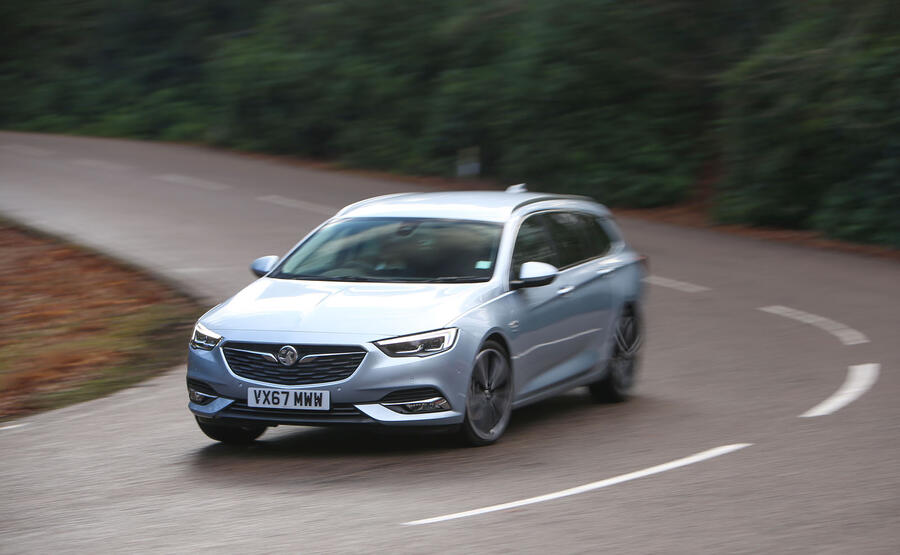 Life with a Vauxhall Insignia Sports Tourer: Month 10
Saying goodbye to the Insignia - 9th January 2018
Eleven months ago, when we started running the Vauxhall Insignia Sports Tourer on the Autocar fleet, Britain's future in Europe was as clear as mud, England only had one World Cup to their name and Manchester City were top of the league. Despite my unfounded optimism that all of these things would change, only one has…
But in that time we've learned everything there is to know about the 2.0-litre diesel-engined four-wheel drive Insignia estate, covering more than 11,000 miles across the UK. The point of Autocar's long-term tests is to see how easy a car is to live with, how reliable it is and how much it costs to run. The Sports Tourer has provoked intrigue in all three areas.
Given that it's the estate version of Vauxhall's flagship model, you'd hope that the car's practicality would be where it excels. It doesn't disappoint.
The Insignia may not have the biggest load bay in its class, but the boot is still elephantine enough. At no point during our time with the car did anyone ever say, 'Oh, this boot could do with being a bit bigger'. It's had to carry three bicycles, the contents of a colleague's apartment, Autocar's entire roster of camera equipment and at times an actual human photographer.
The Sports Tourer offers more practicality than a lot of SUVs. A flat load lip reduces the awkward stacking of goods to an easy slide, while the rail ratchet dividers that come as part of the Flex Organiser pack make securing luggage a quick and easy task.
Vauxhall knows it has a fight on to keep the car competitive in the estate car fleet segment. This means that the Insignia is packed with great value safety equipment that also makes the car a doddle to live with over a prolonged period. Its lane keep assist technology is effective without being overbearing. Combine that with a well-honed cruise control system and you'll find a car that comfortably voyages up and down the country's motorway network.