What is it?
This is the new Vauxhall Insignia Sports Tourer in what is expected to be its biggest-selling specification. Powered by the latest 1.6-litre Turbo D engine and finished in SRi Nav form, this car mixes claims for 62.8mpg combined fuel economy with a lengthy standard features list, all for £23,240.
Even before turning a wheel it's that last figure that'll likely draw the attention of most buyers, because it ranks this well-specced model alongside lower-tier Ford Mondeo estates and the base version of the Volkswagen Passat Estate.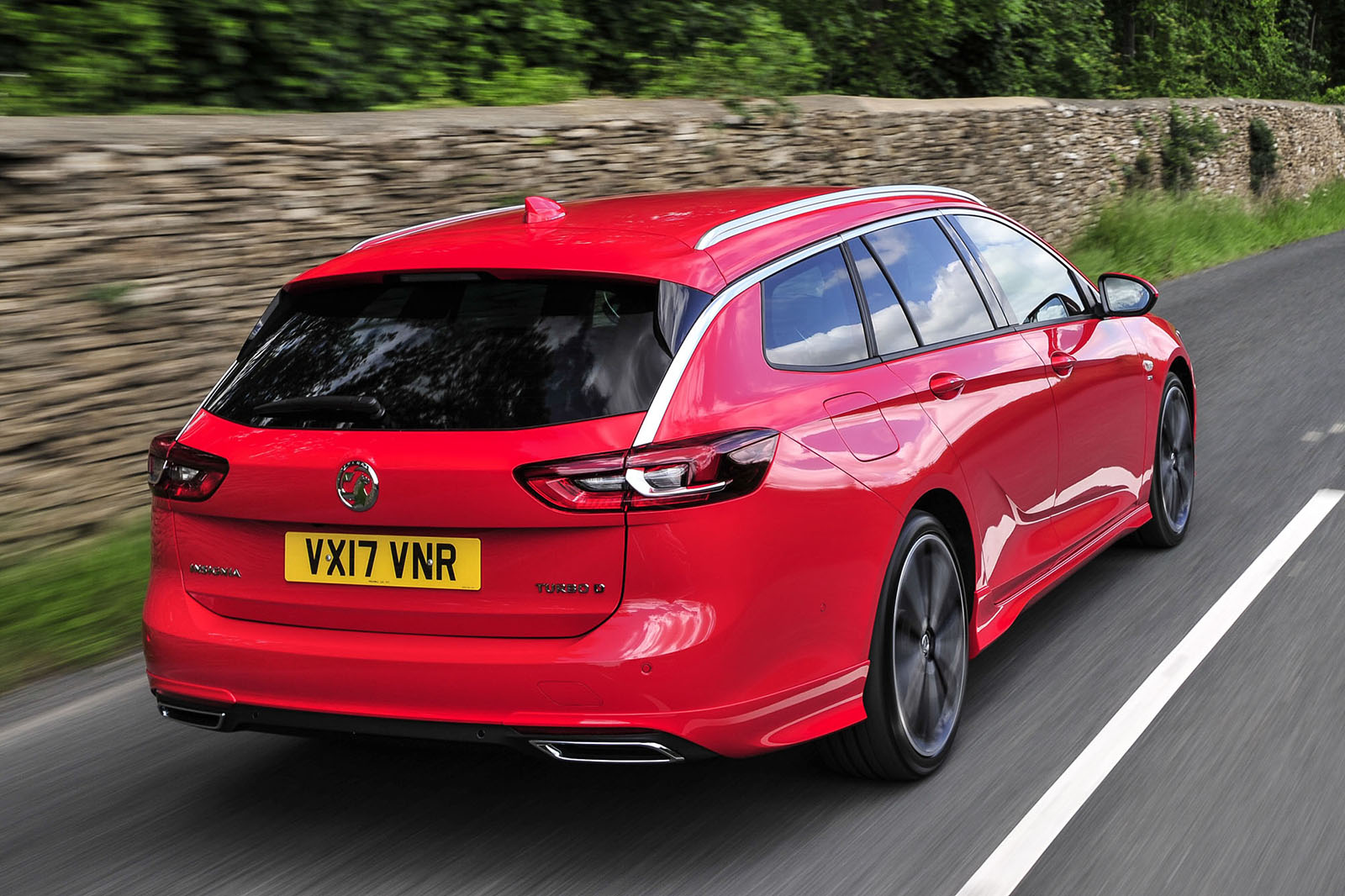 The boot of the new car can swallow 560 litres of luggage with the rear seats up and 1665 litres with them down. While this falls short of the class-leading Passat, which can swallow 650 and 1780 litres, the Insignia's price means it's fairer to compare it with the Mondeo Estate. That car falls short of both marks by 60 litres.
This cabin growth comes as part of the new Insignia's lengthier structure, more intelligent packaging and more vertical rear tailgate, which has actually been designed to enable fitment of specific fleet luggage, such as police car dog cages (seriously) to enhance and expand the model's appeal.
Other changes include the Sports Tourer's slightly stiffer rear setup, which retains the multilink set-up of the Grand Sport hatch (four-link for front-wheel-drive cars or five-link for all-wheel-drive) but with slightly firmer settings to enable its maximum payload carrying ability of 567kg in 1.6-litre Turbo D form. To boost practicality the car gets standard-fit electric folding rear seats on all models but the entry-level Design trim, as well as an optional powered tailgate.