Why we ran it: To discover whether this fourth- generation best-seller continues to impress as the left-field family car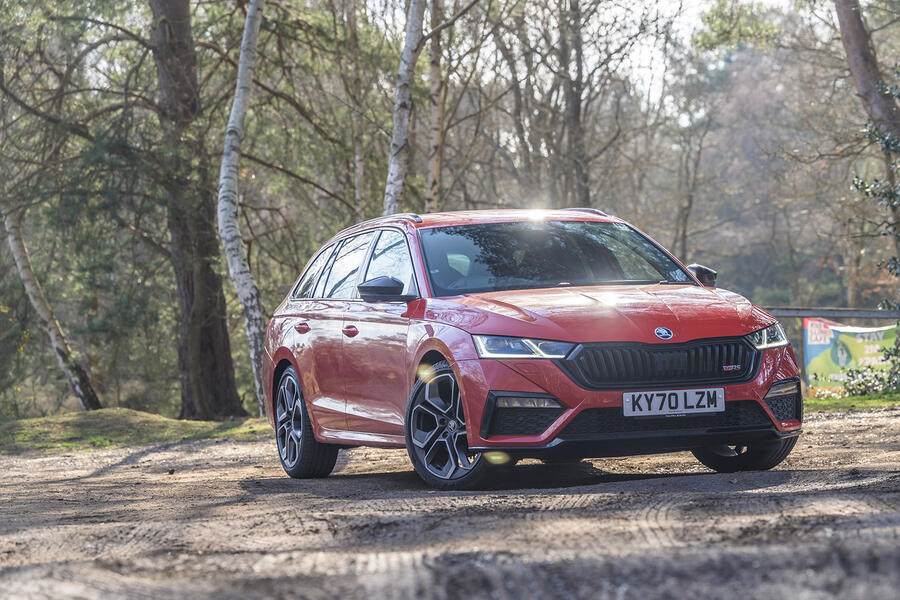 Life with a Skoda Octavia: Month 8
Is there still a place for a quick diesel estate in 2021? Our last report reveals all - 22 September 2021
It's been 20 years since Skoda's vRS performance line was launched, after which it quickly gained cult status in the UK. Even those who find Skoda's mainstream range lacking a certain je ne sais quoi – and I'm not one of them, incidentally – can be won round by vRS models, which typically stand for fast, fun and relatively affordable driving.
The Skoda Octavia vRS launched the performance range in 2001 and our fourth-generation Skoda is based on the same principles two decades later. Back then, the only way was petrol– a 1.8-litre four-cylinder, specifically – but the world is a different place now. Today, the vRS line is limited to the Skoda Octavia vRS and Skoda Kodiaq vRS (although the first electric vRS model, the Skoda Enyaq vRS, will come soon), but the Octavia offers a choice of vRS powertrains: there are petrol, diesel and plug-in hybrid options this time round.
So, after more than six months with the diesel Skoda Octavia estate (including a brief sojourn to the iV plug-in hybrid variant), does it live up to expectations? Diesel doesn't excite me in the way that petrol does for performance cars – and that's true for most fans of warm and hot hatches – but observing the excellent fuel economy our diesel vRS has consistently delivered makes it entirely understandable why this fuel still takes a fifth of new sales, mostly to business drivers.
Our car has often easily matched its claimed economy of 55.9mpg and frequently surpassed it into the 60s. I do a decent mix of driving, but plenty around town, so with even more motorway miles, it would have been better still. Yes, the plug-in hybrid has higher figures – 176.6-235.4mpg officially – but that requires plenty of pure-electric power. If you're a frequent reader, you'll know I don't have a driveway and the not-so-close lamp-post charging points were out of action for a significant amount of my time with the car.