What is it?
A low-weight, rear-wheel-drive, rear-engined French hatchback with forced induction: sounds like the perfect recipe for an engaging city car, no? Well, that's what we hoped for when the latest generation of Twingo was unveiled at the 2014 Geneva motor show. Sharing a structural design with some of Renault Sport's most famous sports cars, such as the iconic Clio V6, the Twingo promised everything from engaging handling to impressive levels of practicality.
Unfortunately, the car we ended up with felt closer in character to a Renault Dauphine than an R5 Turbo. The steering was decidedly vague, straight-line performance was modest and that innovative and potentially playful chassis was set up for safe and predictable understeer. In short, Renault had failed to make the most of a platform that we knew could do better.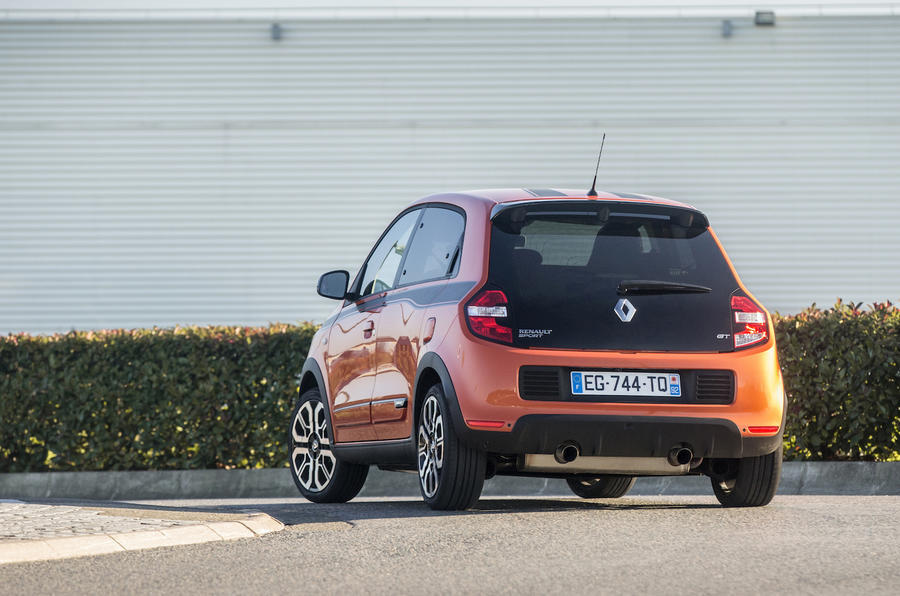 Two years on from the Twingo's initial launch, however, it looks like Renault has recognised the error of its ways. Handing the reins over to the talented guys at Renault Sport, the new Twingo GT hopes to emulate the success of the previous-generation Twingo 133 Renault Sport, a car we loved for its frisky handling and easily accessible performance.
Starting with a strong platform (in theory, at least), the team have fettled rather than replaced. With no space to fit a new engine, the strongest motor in the current line-up, an 898cc turbocharged triple, has been treated to a revised air intake, a stronger turbocharger and new engine mapping. Combined with a new exhaust system, power is up to 108bhp while torque rises to 125lb ft – that's 19bhp and 25lb ft more than the current most powerful Twingo.
Chassis-wise, the GT also receives all-new shock absorbers, a stiffer anti-roll bar and tweaked suspension to sharpen up the handling, with variable-ratio steering and new electronic stability programme (ESP) mapping promising livelier on and over-the-limit dynamics.