Why we ran it: To find out if the third generation of the best-selling SUV is still a cut above the growing ranks of Qashqai rivals.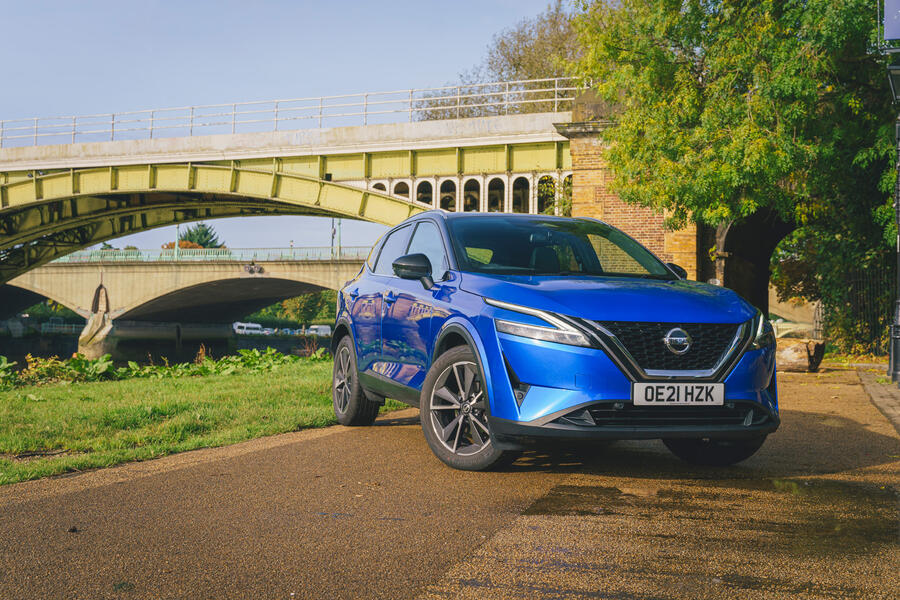 Life with a Nissan Qashqai: Month 3
During nearly 5000 miles in the Qashqai, did we learn the secret of its success? - 16 March 2022
When Autocar's Nissan Qashqai arrived a few months back, you might recall I named it Ed, after middle-of-the-road music maestro Ed Sheeran. My theory was that both the Qashqai and Sheeran had achieved phenomenal success through the super-smart tactic of appealing to the widest possible audience. Both tick all the boxes but, well, could be considered a little bit bland.
So the goal I set was to see if I could discover "any hidden depths of character" lurking inside the Qashqai. Well, reader, I could not. But what I've also realised over the past few months: I'm not sure that really matters.
The truth is I did nearly 5000 miles in the Qashqai – and virtually none of them were memorable.
There was never any real spark or hint of driver engagement, no real character to discover, no joy to be had in a machine excelling beyond expectation in any given task. But the truth is also this: during those nearly 5000 miles of driving on all sizes and types of road, on journeys short and long, the Qashqai fulfilled every task I asked of it with unruffled ease. My list of complaints is short, and most seem almost pettily minor.
Compile any list of traits you could reasonably want from a mid-size crossover, and the Qashqai would tick every single one of them.
And, ultimately, for this type of car in this type of market, that is far more important than any 'hidden depths'. There's a reason that most other cars of this size are still called 'Qashqai rivals'.
We opted to fit out our Qashqai in relatively high-end £32,730 Tekna trim, but even with goodies such as a 12.3in touchscreen, head-up display and digital dash, the Qashqai didn't feel anything other than mass-market mainstream inside. But, crucially, everything worked.
The physical buttons were all well placed and intuitive, the seats were comfortable and there was plenty of space with lots of storage. I've sat in many fancier, shinier cars that simply don't function as well as the Qashqai.