Why we're running it: The EQC won our EV SUV mega-test 12 months ago, but is it an Audi, Jaguar and Tesla beater in everyday life?
Life with a Mercedes-Benz EQC: Month 4
The best part of EV ownership? - 17 February 2020
A lot is written on the inconvenience of public charging but not enough on the ease of driving home, plugging in, going to bed and waking up with a full 'tank'. It's six months since I've visited a fuel station, and I haven't missed the time loss or mucky hands one bit. There are pros and cons to EVs, but if you're lucky enough to have a drive, this is a definite plus.
Mileage: 2309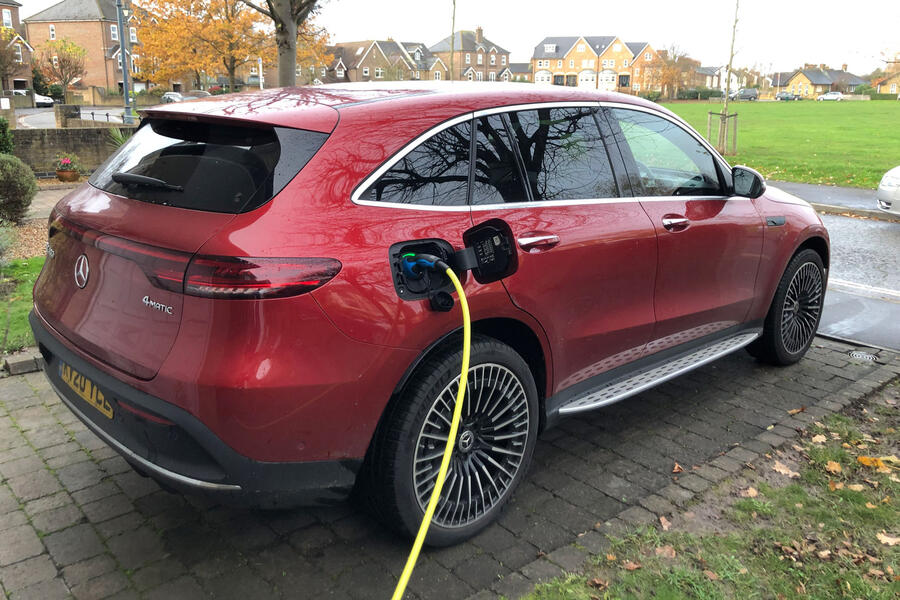 Feeling toasty comes at a hefty price, even if you can charge for free - 10 February 2021
Yes, it has been cold lately, with frost a regular fixture and the occasional flurry of snow paralysing the roads even in these locked-down times.
No big deal, you might think; it happens every year. But for an EV driver, the cold really is the enemy. This latest scenario has been fascinating for noting the impact that it has had on the EQC's range. In the simplest terms, the answer appears to be the immediate loss of 25 miles of predicted range, or around 15% of the battery's charge when it's above about 10deg C.
In my experience, that's actually an impressive result for the EQC in comparison to other EVs, with the average loss I've noted across a variety of cars being 15-25%. It has been significant enough in all cases for us to highlight this potential scenario to would-be buyers.
But perhaps more notable was the ongoing impact of the cold on range from thereon. 'Need' and 'nice to do' are very different, of course, and it's true that I could have used my hands and worn more clothes, but in this £70,000 premium car it seemed foolish not to use the electric systems to defrost the screens, warm the cabin and waft heat at my backside.