What is it?
Look closely: this isn't the new Mercedes-Benz CLA, but rather a saloon version of the new A-Class hatchback. But wasn't the CLA the saloon version of the A-Class hatchback, I hear you ask? It used to be, but now there are two of them.
Why? China and North America are the primary reasons for the need for a more conventional A-Class saloon, where the swoopier CLA sacrifices just too much practicality for style. The CLA, a big commercial success in its first generation, still keeps its place in the line-up, Mercedes taking the opportunity to dial up the driver appeal - with decidedly mixed results, as our recent road test has revealed.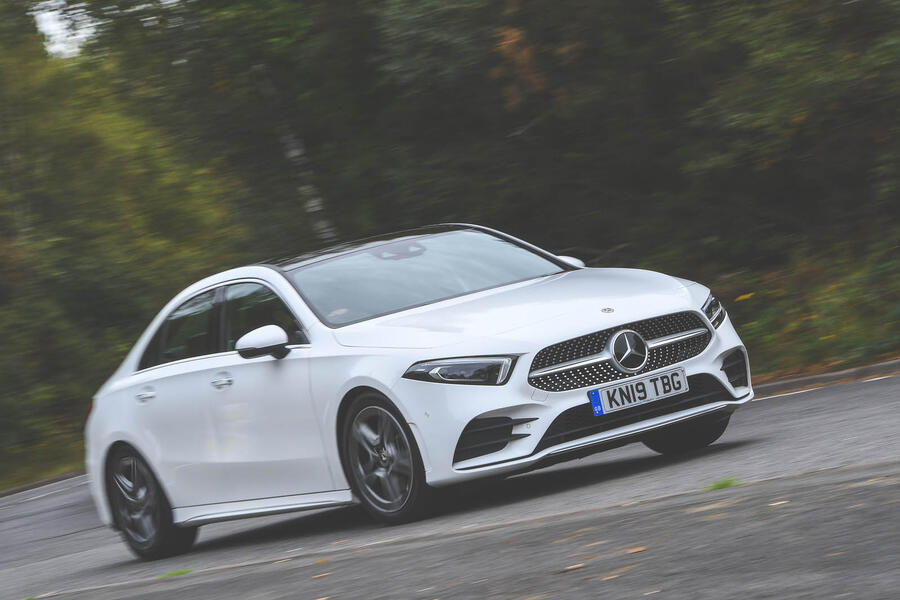 That then leaves the A-Class Saloon to simply play the role of being an A-Class with a boot without the need to try and also be a coupé or any other kind of niche. Three boxes, five seats: an age-old formula.
The engine range is familiar from the A-Class hatchback, so you can have 1.3-litre and 2.0-litre turbocharged petrols and 1.5-litre and 2.0-litre diesels in various states of tune. They're hooked up to a six-speed manual, seven-speed dual-clutch automatic or eight-speed dual-clutch automatic transmission, depending on the version.
Tested here is the mid-upper range A250, which uses a 221bhp 2.0-litre turbo petrol unit, decked out in range-topping AMG Line trim.