Why we ran it: To see if a plug-in hybrid family SUV can justify its eco credentials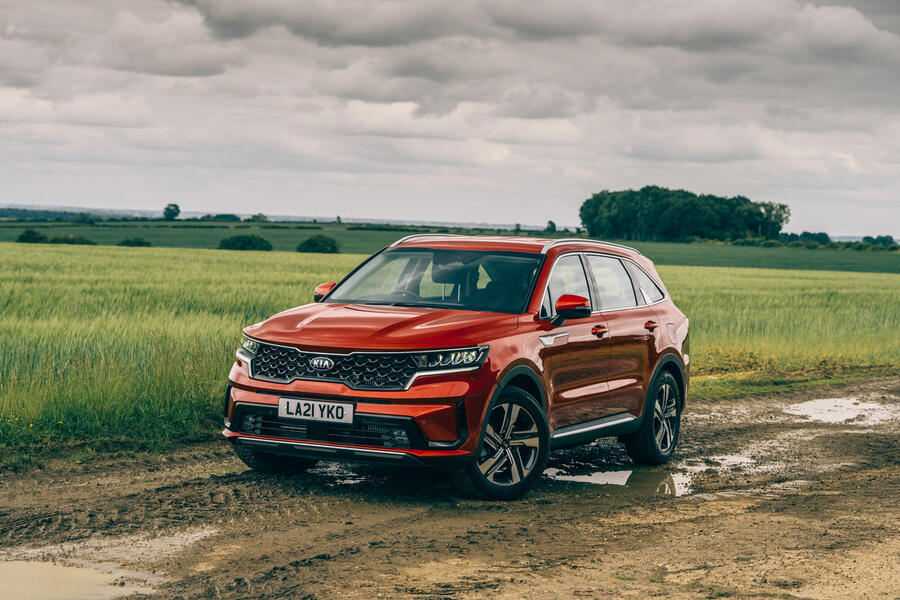 Life with a Sorento PHEV: Month 5
A seven-seat PHEV sounds like it would be useful, but what was the reality of family and working life over 7650 miles? - 12 January 2022
A pal said to me recently that doing 'ordinary' well is hard. And that's the quandary facing the Kia Sorento: it's meant to cope with everything life throws at it and has to do that reliably, but without scope for the big Kia to be wacky.
Ever since the Mk1 Volvo XC90 and the Land Rover Discovery 4, seven-seat SUVs can no longer redefine the sector. Those cars got there first so they were the pioneers, in the mainstream at least. All that the likes of the Sorento can do is to refine the formula and that's where it gets tricky.
The Kia has certainly fitted into our family life effortlessly (mostly – more on that later) but is it a car that we'll look back on with particularly fond memories? Has any journey been seared into our consciousness?
The answer to the first question is yes. Its adaptability and practicality have surpassed expectations, with the sort of space and storage solutions that meant our family holiday this summer was pretty effortless. Of course, we filled the boot and could have done with a trailer or roof box as well, but that's more a reflection on the Ward clan's need to take enough clothes for a full wardrobe change every half an hour.
The cupholders in each rear door and the decent cubby space up front ensured everything was easily to hand and not buried under 15 pairs of boxer shorts. No, this is not sexy (neither the pants nor the practicality, come to think of it) but it's the sort of thing that matters when your car needs to cope with ordinary.
The seven seats were also handy. They were easy to fold flat and the kids could pile in there without too many issues and were happy when they were installed. Top tip: only put the ones who can do their own seatbelts up in the rearmost seats, as it's a back-snapping stretch to lean in. If I'm honest, we didn't use those seats that often, but that's a reflection of us, not the car. There's certainly no fault with the Kia's engineering. And it's a tribute to the Kia boffins that it's got seven seats in the first place. There aren't many PHEVs with seven seats, on account of the batteries taking up vital space, but because the Sorento's 13.8kWh battery is under the front seats, the full MPV/SUV experience is possible here.