Why we're running it: To see if a coupé still has a place on today's SUV-filled roads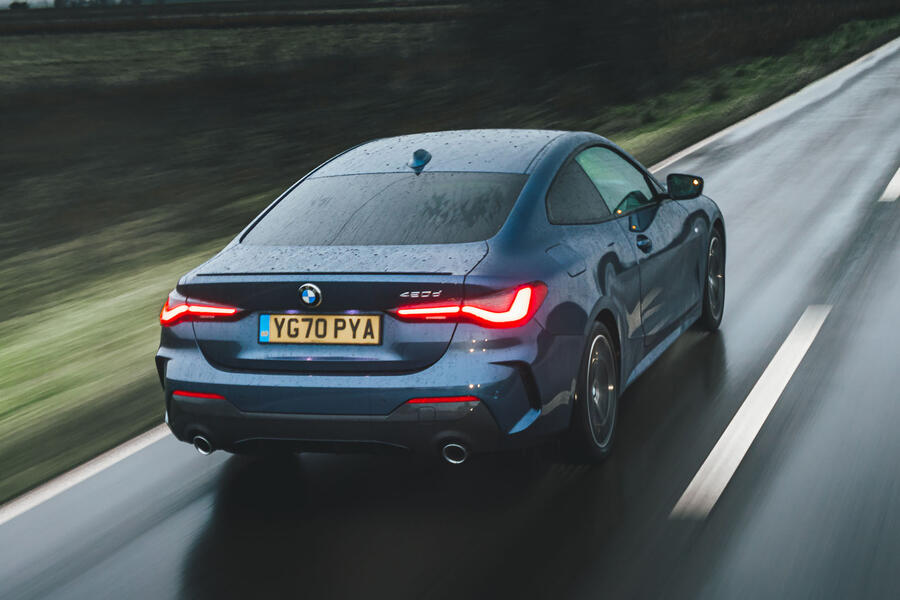 Life with a BMW 4 Series: Month 4
Shine a light - 21 April 2021
At £1500, the BMW Laserlights aren't cheap. But boy do they light the road up well, casting a really white light across a huge swathe
of countryside up ahead. They certainly make night-time driving a whole lot easier. High Beam Assist is included in the cost. It works most of the time but occasionally can be slow to pick up oncoming traffic.
Mileage: 2975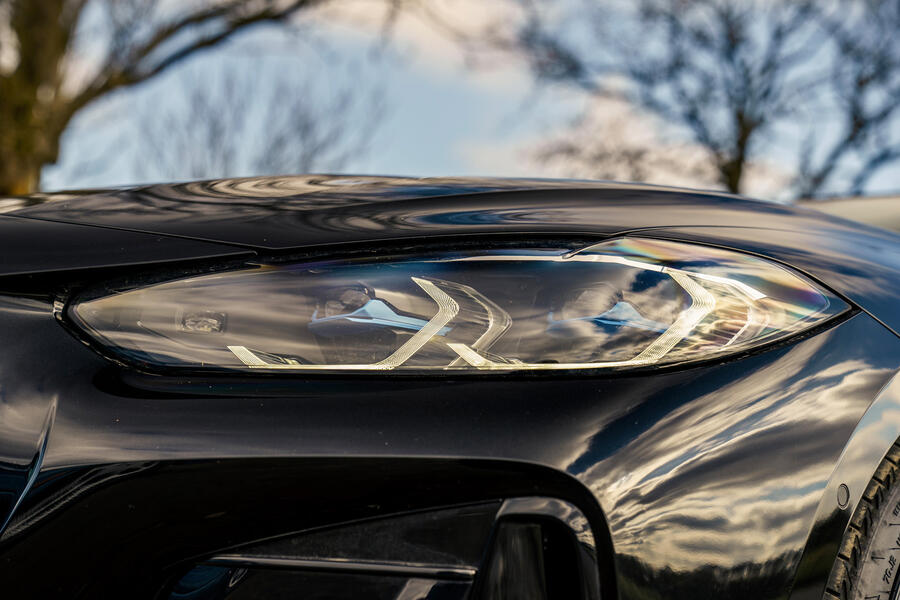 Life with a BMW 4 Series: Month 3
We've swapped our diesel 4 Series for the more potent straight-six petrol model - 7 April 2021
You do have to pinch yourself in this job sometimes. First I was lucky enough to be able to run a BMW 420d Coupé, and then the other day a chap with a lorry turned up to swap it for the top 'non-M' 4 Series, the M440i xDrive.
BMW coupés have historically always felt special, but this one is arguably even more so. Straight-six engines are a dying breed (just look at what Mercedes-Benz is up to with its new C-Class for proof), so it feels like we're keeping a bit of the heritage going with this particular car.
Day-to-day and pottering around, you don't notice the difference in pace too much between this and the four-cylinder diesel 420d. But just occasionally the road will open up and you can stretch the 440i a bit more, letting that six pull towards its redline, as smoothly as they have done since time began. The 420d wasn't a slouch, but you could feel it running out of puff more quickly.
Having said that, I will miss the 420d's sensible and effortless ability to eat miles: it was a remarkably composed and comfortable companion. But my heart is definitely keener on this black car.
That paint has its pros and cons. It helps to hide the front grille slightly (yes, we're still going on about it), because on this M440i the nose has been optionally body-coloured, so it all blends in more. You almost don't notice it. But it's also a pain to keep clean at this time of year.