Why we ran it: To see if a coupé still has a place on today's SUV-filled roads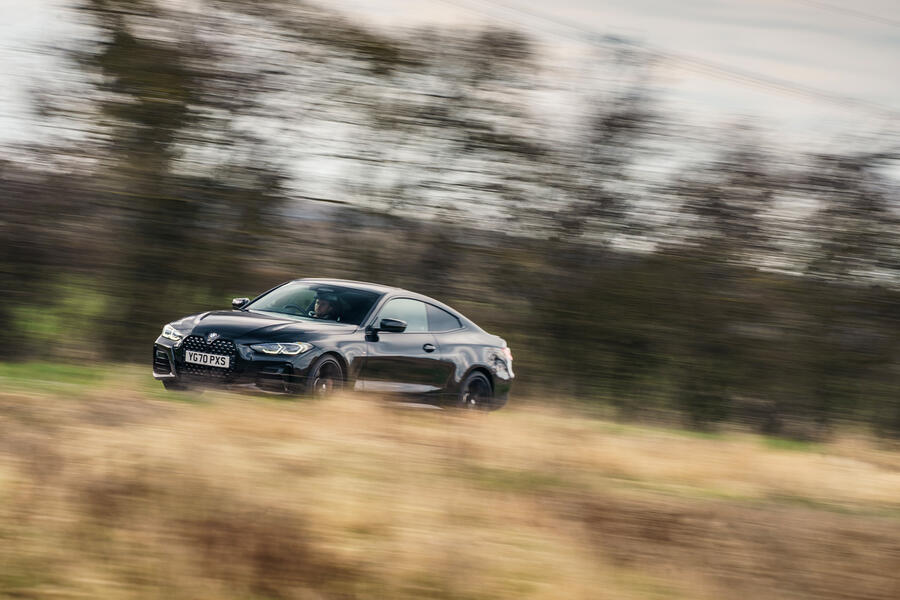 Life with a BMW 4 Series: Month 6
Never mind what it looks like. What was it like to live with? Here's our final verdict on the straight-six 4 Series - 30 June 2021
One of the beauties of this job is that we're quite often in different machinery week to week. Upside: variety. Downside: bonding.
While you can deliver a verdict for a first drive in a week, you never really get to know a car's character by only driving it for that amount of time; and let's face it, when so many cars are so good these days, it's the character of a machine that helps distinguish it.
And so it was with a heavy heart that we bade farewell to the BMW M440i xDrive Coupé, a few months after spending an equally delightful period of time in a 420d. But in this case there were two more people who were upset: my two sons. 'Daddy's racing car' had been cruelly ripped away from them, and the school run (with a superb humpback bridge en route) was never going to be quite the same again.
They really did love the M440i: the engine note, the looks (they're too young to cast aspersions on the grille), the way it hunkered low to the ground so it felt even faster to them.
These are the sorts of memories that stay with kids and mean they will grow up always having a soft spot for the brand – in the age of the omnipresent SUV and electricity, manufacturers would do well to remember some of this more visceral stuff.
The bits that remain in my mind even after the car has gone back are the random moments of pleasure, when the road emptied suddenly and also opened up, allowing you to really lean on the straight-six engine. With 369bhp and 369lb ft, it was punchy enough to be enjoyable but delicate and reactive enough to be exciting at sensible speeds.
We had some great short blasts, sometimes on the school run (we're lucky enough that it contains some testing roads) and other times during assorted trips at the weekend.