Why we ran it: To find out if the e-Niro truly is an electric car you can own without having to make any compromises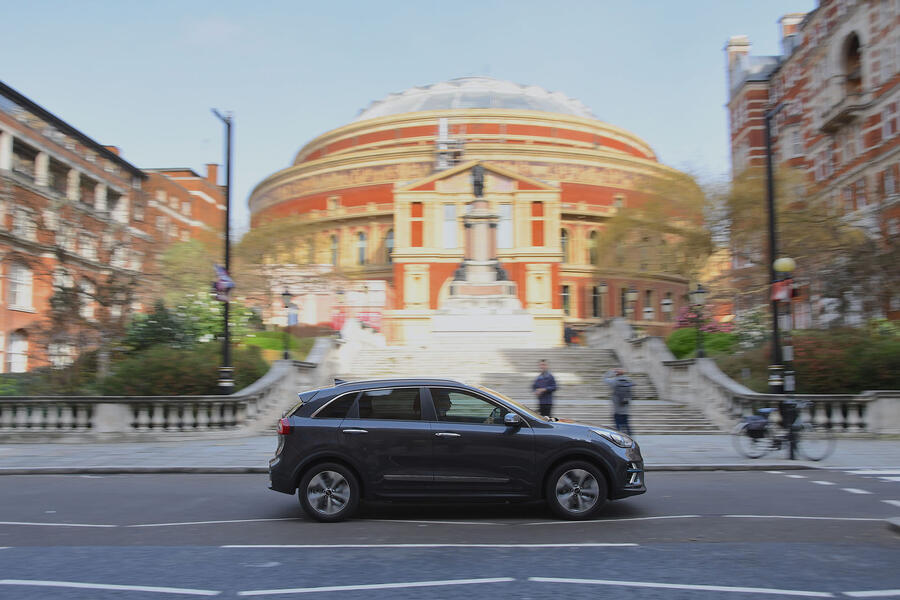 Family life with an electric-powered SUV: wild and untamed or a proverbial walk in the (safari) park? We've found out - 11th September 2019
Oh, the spinning wheel of doom. The curse of the computer user. The moment you know you won't be doing what you were hoping to do. Encounter one in everyday life and your pulse will quicken. Encounter one while using an electric charging point and it can be ruinous.
So it was, for the first time in six months and over more than 10,000 miles, that my effortlessly, effusively positive experience running an electric car was provoking negative thoughts. Some, I'll admit, were so dark as to question whether the UK was ready for long-distance EV driving. I was 150 miles into a 250-mile journey, looking at arriving at my destination with just 10 miles of range left if I couldn't get some charge in – not ideal when you are planning a busy week of motoring.
It wasn't the car's fault that the Ecotricity charging app was playing silly buggers but, in terms of the consequences, it didn't make much difference. The jigsaw puzzle of cars and infrastructure coexist in the electric world and I was staring down the barrel of a hard-luck story, complete with the family in tow, a boot full of luggage and – who'd believe it, stood there switching from phone to charging point with nothing useful happening – the onset of a rain shower.
But here's a thing: my wife managed to download the app onto her phone. The spinning wheel vanished. In 48 minutes, 29.5kWh of energy was pumped into the e-Niro – worth close to 150 miles of careful motorway driving, all delivered in the time it took to eat a mood-enhancing picnic and at a price that comfortably undercut the diesel alternative even in this worst-case scenario of high-speed public charging (home charging is a fraction of the cost again).
And that was that. Potential disaster was followed by success after success. For that reason alone, I'd urge you to read electric car scare stories with caution. Over the rest of the week, we drove a total of 900 miles, charging at a variety of speeds and prices, at everything from a three-pin plug where we were staying to dealership chargers and public chargers – all accessible, all cheap and easy to use. Only a repeat visit to an Ecotricity charger let us down, and by then I'd got smarter at finding alternatives – as it would appear from online forums, many other electric drivers already do.