Why we're running it: to see if the latest S-Class maintains the model's luxury car superiority, and whether this S500 eclipses the old V8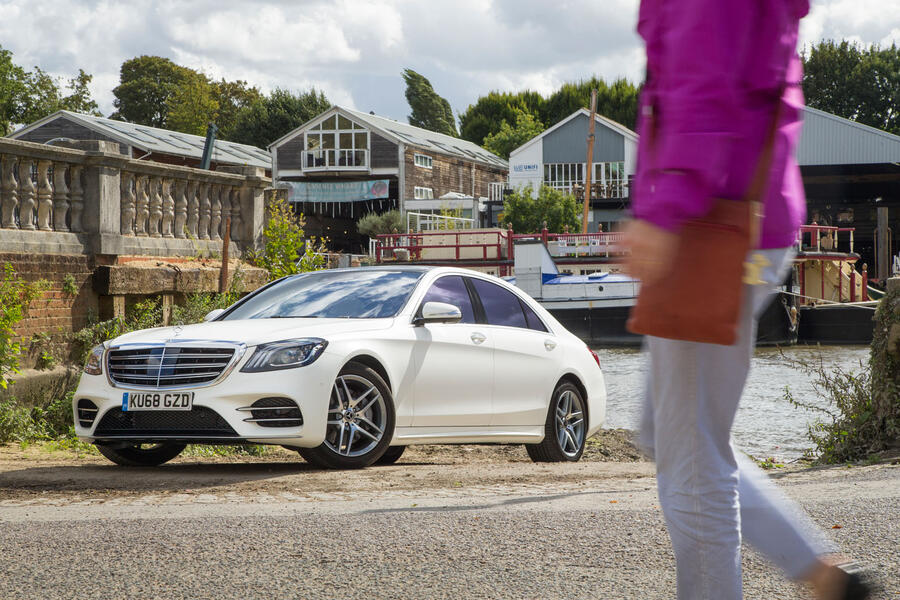 Life with a Mercedes-Benz S-Class: Month 1
Welcoming the S-Class to the fleet - 23rd May 2018
Since 1972, we've known this one incontrovertible fact: if you want to know where the automobile is up to in terms of practical luxury and comfort, you'll find the answer in the latest Mercedes-Benz S-Class.
We're not talking here about 'bespokeness'. That's usually a matter of richer-than-you owners attempting to one-up their peers. But if you want to investigate the latest and highest standards of mechanical refinement, big-car efficiency, seat and cabin comfort and driving ease brought by ever-more-ingenious gadgetry, the latest S-Class will provide you with the answers.
Merc's biggest saloon sits on one of those peculiar pedestals in motoring like the Porsche 911: it has decent rivals but no true equivalents. That Mercedes has been able to keep it this way for 45 years is a staggering achievement, and (we believe) good reason to add one to our test fleet.