Why we're running it: to see if the latest S-Class maintains the model's luxury car superiority, and whether this S500 eclipses the old V8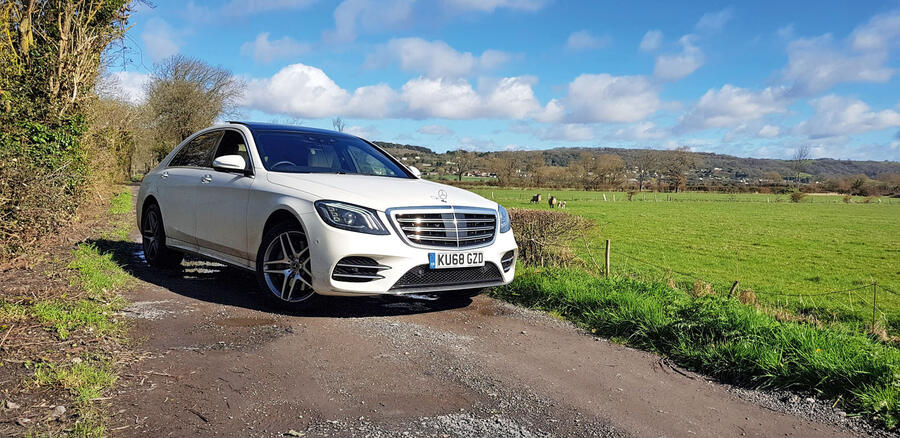 Life with a Mercedes-Benz S-Class: Month 5
Is the limo as good as it was and still as good as it gets? Our final verdict is in - 8th May 2019
The trouble with coming up with a uniquely brilliant recipe for a car, as Mercedes-Benz has surely found quite a few times over the past 130 years, is that once you've achieved it, you've got to keep doing it. Mercedes people are better at it than most, luckily, especially when it comes to replacing the large, luxurious S-Class saloon, seven iterations of which have graced the car market since 1972, and found a remarkable three million customers.
For most of the journey, the task has been a matter of doing the same thing better each time: the first Merc S500 started life with a nice smooth V8, and that's what the sixth iteration (superseded not much more than a year ago) had too. But life's changing fast. The latest S-Class ditches the time-honoured V8 in favour of an ultra-frugal 3.0-litre twin-turbo six, assisted imperceptibly (except when you calculate fuel and CO2 output) by a 48V integrated starter generator that adds an unimpressive-sounding 22bhp, but a much meatier 184lb ft.
The two powerplants produce a total of 435bhp and 384lb ft – with the electric motor contributing the best of its oomph as soon as it starts to turn – so the resulting performance (a governed 155mph and a 0-62mph of just 4.8sec) is extremely respectable.
That is helped by the fact this 5.3-metre long-wheelbase saloon (S500s only come in extended guise, with sporty AMG Line bodywork) weighs near enough to 2000kg at the kerb, which admittedly doesn't make it a lightweight but nevertheless undercuts the big SUVs people choose as alternatives in this class by an easy half-tonne. Chuck in a big saving in frontal area over, say, a Range Rover or a G-Wagen and you can soon see why the S-Class's performance was one of the delights of close to 10,000 miles our various 'owners' put under its wheels in around six months.
The truth about the S500's performance is that it's every bit as "S-Classy" as ever. The performance is there. The feeling of never-ending torque is there. The faint V8 woofle isn't, of course, but this is meant to be an ultra-quiet car. For such a big, capable, luxurious, powerful machine, a combined fuel consumption of 38.2mpg and CO2 of just 169g/km are extraordinary figures. Then there's the 470-mile cruising range, another big benefit.