Why we ran it: To find out how the C3 plays its trump cards – charm, usability and simplicity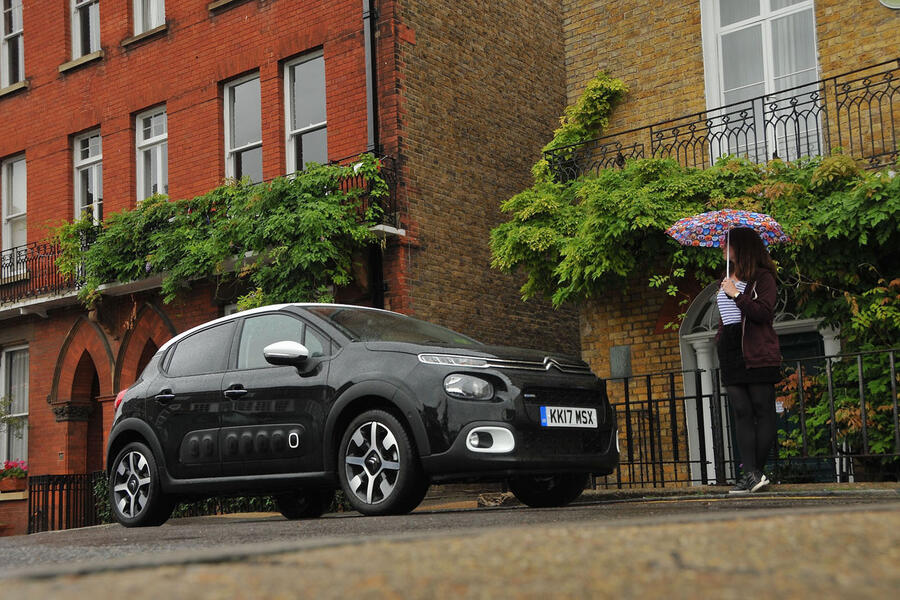 Life with a Citroen C3: Month 5
Final report - 14th March 2018
We had high hopes for our Citroën C3. Following the arrival of the first- generation C4 Cactus in 2014, the third-generation C3 was the next car to shape a new Citroën era, one focused on comfort and unconventional design.
The supermini segment is a tricky one to compete in, with the latest Seat Ibiza setting the standard, the Ford Fiesta the clear leader in terms of sales and other safe bets such as the VW Polo to consider. We've spent the past seven months seeing if the C3 deserves a place at the table.
It's been a bumpy ride. My first impressions weren't great: the gear changes between first and second seemed awkward, especially in a car meant to suit urban landscapes, and the rear axle wasn't a fan of the sizeable speed bumps on my road, no matter how carefully I drove.