Why we're running it: To see if BMW's entry EV is as impressive as its range-topper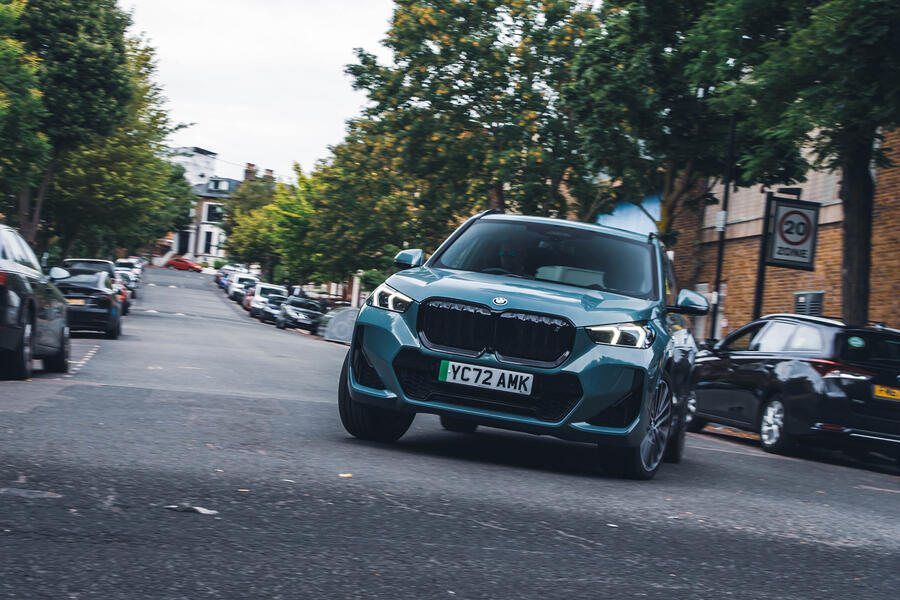 Life with a BWM iX1: Month 5
The iX1 is consistently inconsistent - 13 November
I've had two wildly different range predictions in just 48 hours from my electric X1. On the first day it showed 252 miles, which was the highest I had ever seen, and then the next day it showed 192 miles. Both figures were when charging to 100% on the same charger and in similar ambient temperatures and weather conditions. It's inconsistent, to say the least.
Mileage: 8139
Max charging speeds achieved - better late than never... - 1 November
Six months into my long-term test, the electric X1 has finally managed to (nearly) hit its maximum charging rate, achieving 125kW out of 135kW on a Gridserve charger. That almost cemented Gridserve as my go-to provider – until the BMW app said the unit had suffered an error, meaning I lost my receipt and charging stopped before the battery was fully topped up. One step forward...
Mileage: 7912
Life with a BMW iX1: Month 4
It has impressed in isolation, but what about when compared with its peers? - 25 October
Every year, the Society of Motor Manufacturers and Traders holds a regional drive day so hacks like us can test the latest metal on sale in the UK. I took the opportunity this year to clue myself up on some of my BMW iX1's biggest rivals, and I was surprised at some of my findings.
First up was the Toyota bZ4X, which was priced slightly below the iX1 but similar in size. While it was eye-catching and a decent EV in its own right, with a longer range per charge (317 miles plays 272 miles), it couldn't match the BMW for comfort, performance or premium interior materials.
The Nissan Ariya seemed more up the iX1's street. Its more upmarket interior was closer to the BMW's standard and the Japanese trounced the German for range, with an official 322 miles. Despite its nicely refined and punchy powertrain, however, I concluded that it still wasn't quite as enthralling.