What is it?
A welcome addition to the already likeable Alfa Romeo Giulia range, the Veloce slots in above the 178bhp 2.2-litre diesel-powered Speciale. Based on the 2.0-litre petrol, Veloce revives a classic Alfa Romeo badge and increases power from 197bhp to a more invigorating 276bhp, with 295lb ft of torque from just 2250rpm. Like all UK Giulias it drives through an eight-speed automatic transmission. For right-hand-drive models it'll be rear-wheel drive; for the purposes of this initial Italian launch drive we're in the all-wheel-drive Q4 model which, like the Stelvio, defaults to rear-drive unless conditions demand otherwise.
There's little need for that on a baking hot June day in the hills above Lake Como, but with all the class rivals offering all-wheel-drive versions it's not surprising Alfa Romeo feels the need to compete. Are UK customers missing out? We'll see, but the 60kg weight saving and small gains in CO2 and fuel consumption will be worth it for many, while purists may appreciate the combination of this more powerful engine and rear-wheel drive.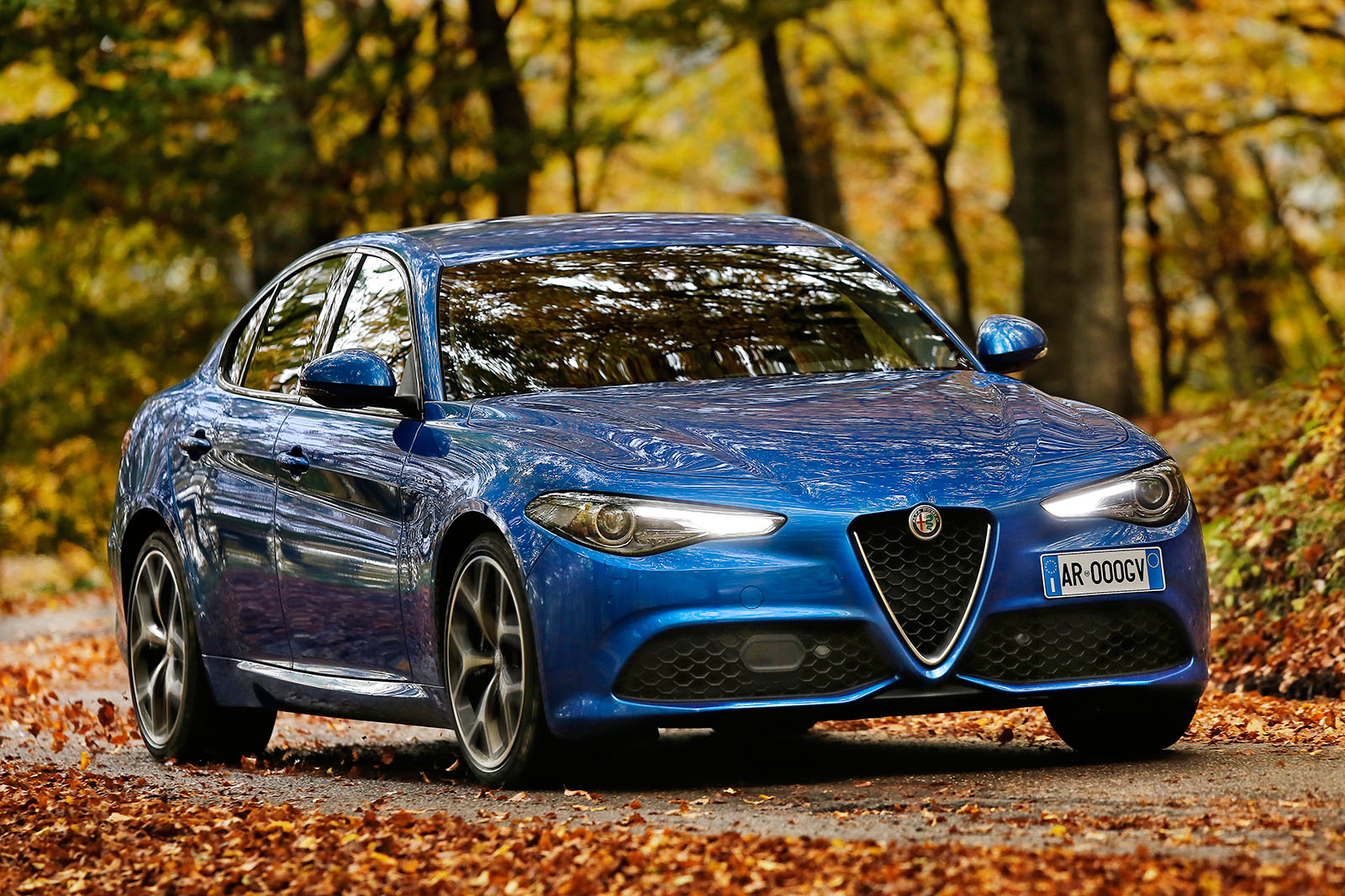 The £37,935 starting price is a little more than the equivalent Jaguar XE R-Sport and BMW 330i M Sport but the Giulia has a welcome on-paper power advantage over both to help sweeten the pill. Standard equipment is decent, too, including an 8.8-inch Alfa Connect infotainment system, parking sensors, dual-zone climate and a full suite of driver aids and alerts.
Visually it's set apart from other Giulias by the Speciale-based bodykit, black-rimmed windows, unique 18-inch 'Turbine' wheels and signature Misano Blue paint, the latter a £695 option. Veloce badges on the wings finish the package off, the combined effect unmistakably sporty but restrained and classy. It'll impress you in the showroom. Can it carry that through to the test drive?