What is it?
The Alfa Romeo Giulia's arrival in the UK, no matter how prolonged the build-up, feels like a watershed moment. For now, the steering wheel remains on the wrong side, but very soon that will change and the nation's compact exec buyers will have the first option of a proper rear-drive Alfa Romeo since the Alfa 75 of the mid-1980s - coincidentally the last car launched by the firm before Fiat assumed control. Its successors were uniformly front-wheel drive, uniformly pretty and uniformly undeserving of the model cull that left the Alfa 159 without a successor in 2011. The Giulia, of course, remedies that with not only an expensively developed longitudinal-engined, rear-drive platform (dubbed, rather exquisitely, Giorgio), but also a raft of new engines including the crucial addition of an all-aluminum 2.2-litre MultiJet II four-cylinder diesel unit.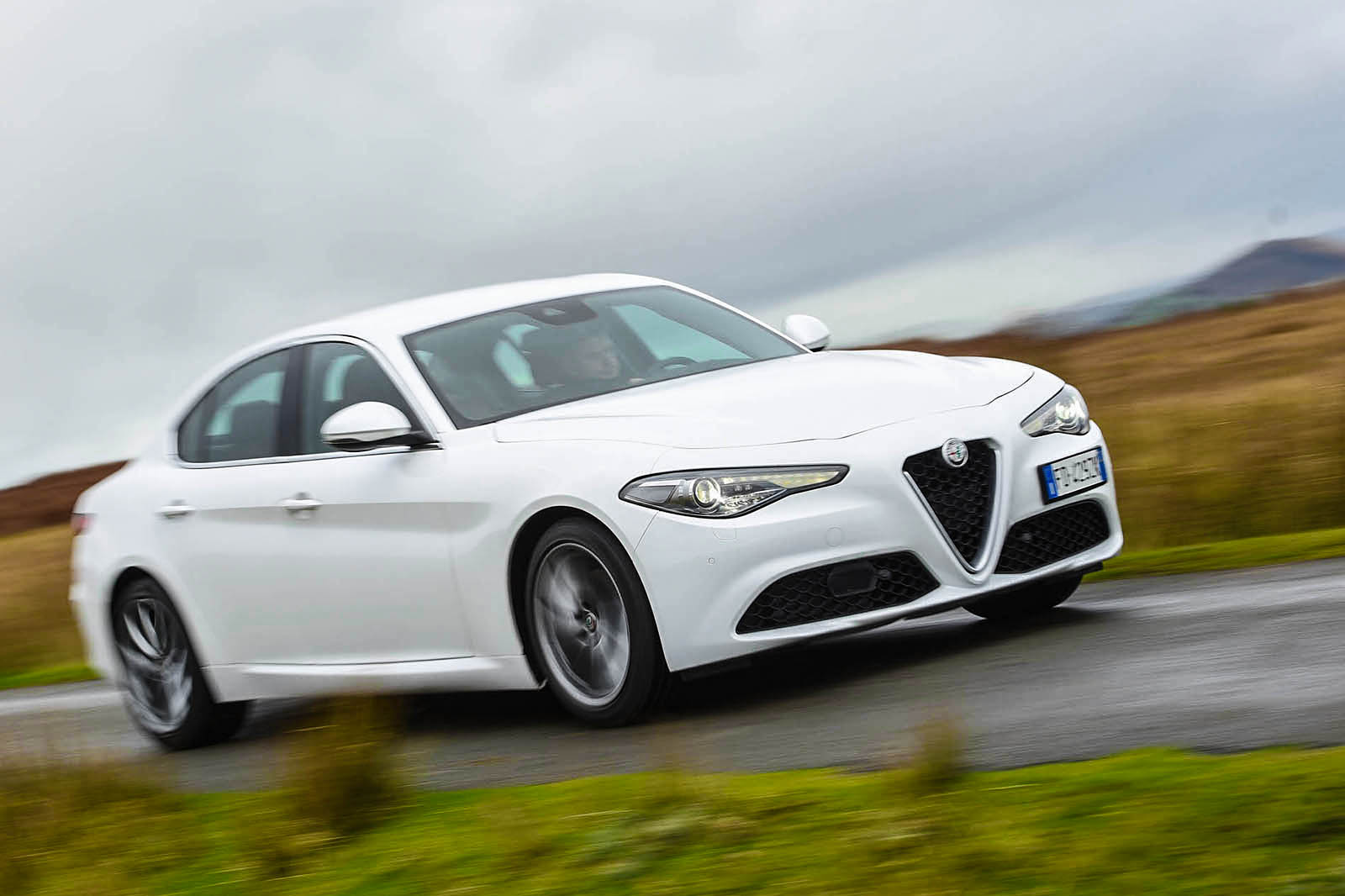 It is available in two formats - 148bhp and 178bhp - and while the lesser model is inevitably cheaper, it is the higher-powered version tested here that suggests itself as a genuine threat to the segment running order. With efficiency at a claimed 67.3mpg and 109g/km; torque at 332lb ft and the national limit dealt with in less than 7.0sec, the Giulia is (for now) technically superior to the equivalent BMW 3 Series, Jaguar XE and Audi A4 across the board.
Neither diesel lump can be had in entry-level format (the £29,180 plain Giulia model is offered only with the 197bhp 2.0-litre petrol motor); making the mid-range Super trim the likely sweet spot. The 177bhp variant starts from £31,950 and comes with sat nav, a DAB radio, 17in alloy wheels, rear parking sensors, dual-zone climate control and cruise control as standard.