All hail the used car market, which has produced another supercar bargain in the shape of the CLK 55 AMG of 2002- 06. Note, not the first-gen version launched in 2000 and powered by a 342bhp 5.4-litre V8; no, we're talking about the more powerful – with 367bhp – second-generation model.
Being AMG, that's a hand-assembled V8, of course. On the plaque affixed to the rocker cover is scrawled the engine builder's signature. Owners gamely trade their names, like train spotters. One we spoke to refers to his engine's builder, one Rosario Indorre, in tones you might reserve for a close friend…
Still, if you've ever driven a 55, you can understand why owners hold these people in such high regard. Tales of electronics problems and body corrosion abound, but there are few complaints about a 55's engine.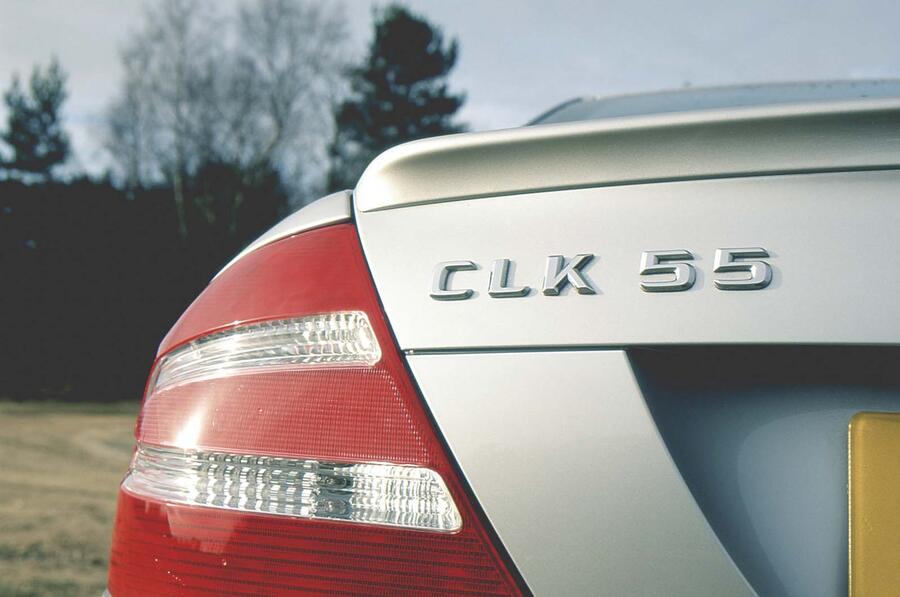 It drives the rear wheels via a five-speed automatic gearbox. That sounds a bit tame in this age of nine-speeders, but it's a tough transmission taken from the more powerful Mercedes-Benz S-Class V12. It also features AMG's ultra-smooth Speedshift system that you can operate with light sideways shifts of the lever or by rapid presses of the steering wheel-mounted F1-style paddles.
Underneath its tight-fitting body, the 55, in coupé and convertible forms, sits on a stiffened and strengthened C-Class chassis. It's especially evident in the cabrio, which should be rock-solid over bumps. The suspension has stronger springs, larger-diameter roll bars and stiffer bushes, but it's a heavy car and front control arms take a hammering, as do front tyres. In fact, they can wear as fast as the driven rears.
Despite its supercar-baiting performance, the 55 is a discreet-looking motor, an impression borne of its modest 18in wheels, subtle bootlid spoiler and undersized twin tailpipes. The equivalent BMW M3 is shoutier (and more of a hooligan to drive) but it's the CLK's discretion that draws out buyers today. Owner Mark Anthony (below) bought a 55 over the M3 for what he regarded as its classier image.